The Virgin Islands Motors, NAPA Store Duffs Bottom, sponsored seven (7) persons to attend a Tool & Equipment Expo at NAPA Distribution Center, Miami, U.S.A. During the week of November 14th, 2022.
The team included Mr. Allan Parker owner of Virgin Islands Motors, as well as Educators and Mechanics who participated in the Product Knowledge Seminar at the NAPA Exposition.
Participants List: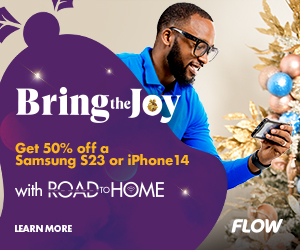 1. Brucerell Fahie- Mechanic, Public Works Mechanic Repair Shop
2. Komal Lutawan – Owner /Mechanic, of Smiley's Garage
3. Louis Smith – Body repairs/ Painter of Tadpole Garage
4. Sophia Richards – Manager of Nanny Cay marine services
5. Derek Gumbs – Educator, HLSCC
6. Brendan Broodie – Educator, Virgin Islands School of Technical studies
7. Dr. Spencer Grant – Educator/Trainer, Grants Engineering & Consultancy Services
The Expo offered training and demonstrations regarding the latest innovations in Tools; Equipment, including hand tools, shop tools, equipment, diagnostic and computerized scanners, from world leading brand names as, DeWalt, Craftsman, Carlyle, Autel, Top Don, X Tool, Bosch and a vast variety of other top named brands.
At the end of the expo all participants were very much satisfied with the knowledge and skill acquired as a result. All were very much appreciative of Mr. Allan Parker's initiative in providing sponsorship, to enhance National Capacity building to improve competitiveness appertain the application of Modern tools and equipment for the Automotive and Marine Industry.
One (1) of the participants Dereck Gumbs was fortunate to win two (2) raffle prizes for special tools.
All tools and equipment can be purchased at NAPA store VI Motors, Duffs Bottom, Tortola.
There is also local training and support for any tools or diagnostic equipment purchased locally. For more information, contact Allan Parker at 494- 2496. There will be special deals on purchase from time to time.