The Royal Virgin Islands Police Force is mixing it up in observance of Family Friday and hitting the runway at UMI's special Family Friday's Edition.
Officers of the Force and members of the public will strut their stuff coupled with family members to model the latest wear at UMI's Flagship Store on Friday, March 3 at 5pm.
UMI's Proprietor Deborah Reynolds says she fully supports the RVIPF's efforts to reestablish vital family connections and relationships which is the aim behind the Family Friday initiative.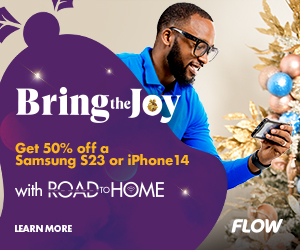 "We are seeing a community in crisis with violence and gun crime taking precedence. Creating homes where there is love and healthy, positive communication and where adults can pass down values and morals is critical to changing the trajectory. I am happy to be a part of any effort to reset the values and restore the hearts of our children and especially our young people. I am inviting all to join us as we celebrate and support our families," she said.
The proprietors at Island Services are also partnering in the Family Friday initiative by offering discounted prices this week on board games and home projects to bring the family together.
On the first Friday of every month, the Royal Virgin Islands Police Force is encouraging persons to create their own Family Fridays around dinner, games or a movie to reestablish positive connections and relationships within homes.