Virgin Islands Search and Rescue (VISAR) announced today its support of Wear Your Life Jacket at Work Day on Friday, May 21, 2021. VISAR joins boating professionals and outdoor enthusiasts to heighten awareness of different life jacket styles that are available, and demonstrate their comfort and versatility by wearing them to work.
The annual event, hosted by the National Safe Boating Council (NSBC) serves as a fun, educational element just prior to National Safe Boating Week, May 22-28. Educating the boating public about the safety and comfort of life jackets has been a main focus of the campaign. "Wear Your Life Jacket at Work" Day will take place on Friday, May 21, wherever you are!
"When a vessel is in trouble, knowing where the life jackets are stored and knowing how to wear them properly could save your life. We implore all boat owners to check the condition of their life jackets and to ensure everyone that comes on board your vessel knows where they are kept." says Julie Schneider, Executive Creative Director. VISAR and The National Safe Boating Council is asking all participants to take a picture of themselves in their life jacket while at work and post it to their Facebook page using the hashtags #lifejacketatwork and #visar767. To support this campaign, VISAR volunteers have been out in the community taking photos of residents wearing life jackets at their workplace. These photos will be posted on VISAR's facebook page throughout the day on Friday, May 21.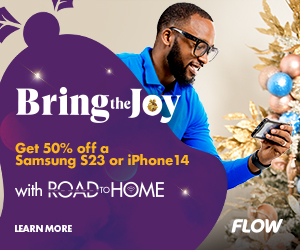 U.S. Coast Guard statistics show that drowning was the reported cause of death in four out of every five recreational boating fatalities in the United States in 2019, and that approximately 86 percent of those who drowned were not wearing life jackets. Members of the boating public as well as those interested in showing the wearability of life jackets are encouraged to participate.
ABOUT VISAR
● Our 100% volunteer crew and coordinators are ready to accept the call that could save someone's life;50 crew members are standing by to respond. Our volunteers come from all walks of life, including: accountants, hospitality, marine, IT, lawyers, engineers and architects.
● Since 2015, VISAR's dedicated members have responded to over 340 emergencies and volunteered over 23,000 hours to our mission of Saving Lives at Sea.
● A range of corporate sponsorship levels offering brand exposure benefits are available to support life changing search and rescue response.