Fully vaccinated persons from overseas entering the British Virgin Islands will no longer be required to apply for entry using the BVI Gateway Portal entry system.
The exemption which takes effect from October 1st comes out of executive decisions made earlier today by the Cabinet of the Virgin Islands.
Speaking on the relaxed protocols via VIP Radio's talk show was the Premier of the Virgin Islands and Minister of Finance, Honorable Andrew Fahie who said that the Government acted in an effort the address some of the travel concerns attached to the entry process.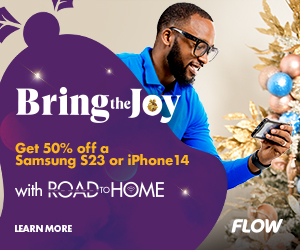 "Cabinet decided all fully vaccinated travelers entering the Virgin Islands would also be exempted from applying to enter using the BVI Gateway portal.
However, the Premier stated that this critically dependent on the following;
Traveler's second Covid-19 shot must be administered no less than 2-weeks before entry into the territory
The vaccine administered "must" be approved by the World Health Organization
Upon entry into the BVI each traveler must provide the results of a negative PCR or Antigen rapid test, no older than 5-days
Proof of Vaccination
Travelers will be subjected to a Rapid Antigen test upon arrival. (positive cases will be mandated to quarantine as per local protocols)
CARRIERS WILL FACE $10,000 FINE FOR FAILING TO CONFIRM NEGATIVE COVID-19 RESULTS
Boat and airline companies found in breach of vaccine and covid-19 test verification could face an imposition of a $10,000 fine
Premier Fahie said "each passenger carrier, whether it be boat or plane, must verify that each vaccinated traveler, before embarkation must provide the results of a negative PCR test or Rapid Antigen test no older than 5-days and furnish results of the test which must be negative and provide valid proof of vaccination, whether card or otherwise."
Passengers guilty of noncompliance will also be fined $5000 and can face up to 6 months imprisonment.
MINORS ALSO EXEMPTED
Children and teenagers 17 and under will also bypass the BVI Portal re-entry process.
"Minors 17 and under traveling with vaccinated parents or guardian entering the Virgin Islands will also be exempted from applying to enter the Virgin Islands using the BVI Gateway Portal."
However, each minor must provide the results of a negative PCR or Rapid Antigen test no older than 5-days and furnish negative results. Once provided they will be able to embark any carrier to the Virgin Islands and enter the territory without penalty.
The territory leader also revealed that Cabinet's new decisions were premised on creating a more amicable mode of entry for cruise ship passengers who gave ultimatums that required the removal of rapid testing requirements upon disembarkation.
As a result, these fully vaccinated passengers will also be exempted from applying through the BVI Gateway portal for entry into the territory.
The Premier expressed that the initial draft of the proposed bubble was reviewed and deferred for further development to allow controlled movement of passengers in an earnest effort to protect both tourists and residents alike from the risk of covid-19.