The Royal Virgin Islands Police Force is reporting a largely incident free August Festival as it relates to events specific to the celebration.
Acting Deputy Commissioner Jacqueline Vanterpool says police coverage to all of the planned events were effective and consistent. While there were minor scuffles, officers quickly separated persons with the help of citizens attending the Rise and Shine Tramps and the Road Town Village events. This is despite the last-minute changes to the schedule of events.
"The Operation Order is based on the August Festival schedule which is discussed in advance with the Festival and Fairs Committee. Officers are assigned to provide security coverage at hese specific events. However, last minute events and adjustments in the scheduled timetable that are not communicated in advance are not given the proper security and can put attendees at risk.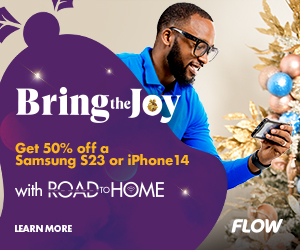 "This is our national celebration, and after three years of waiting, we were happy to provide security coverage to the planned events. However, it is difficult to do so if there are too many last-minute events and no consultation with the RVIPF," The Acting Deputy noted.
Unrelated to the Festival events, officers responded to two separate shooting incidents, one at a bar in Long Bush early Saturday morning (July 31) and another which took the life of a Greenland resident Jason Potter, Jr. on Thursday evening (August 4) near the Greenland Playing Field.
In relation to the shooting in Long Bush, one male, Reaquan Garraway, 18, of Mount Healthy was charged with possession of a firearm with intent to endanger life, carrying a firearm without a license and unlawful possession of explosives in relations to a shooting incident in Long Bush. One female bystander was injured in that incident. Police are continuing their investigations.
RVIPF also responded to two traffic accidents with serious injuries both involving scooters. In one, a female pedestrian was crossing the highway near the Festival Grounds when she and a scooter rider collided. Both the rider who was thrown off the bike and the pedestrian were seriously injured and are still receiving medical treatment. In the other accident, two scooters collided on the highway outside Treasure Isle Hotel. Both riders along with a pillion passenger sustained injuries. One rider was transported overseas for further treatment. Investigations are ongoing in both accidents.
The RVIPF continue to seek the public's help in identifying persons who are in possession of illegal firearms or persons who either witnessed or have information in relation to the latest homicide. Persons can contact the RVIPF Intelligence Unit at 368-9339. All information will be held in strict confidence.