The issue of long lines at various banks in the territory has reached the Premier's Office and he has expressed his intent to address the growing issue with the local Banking Association.
Premier Dr. the Honourable Natalio Wheatley made the disclosure at a recent press conference in response to a query posed by the media.
He said he was made aware of the issue which he believes further deteriorated following the enactment of the COVID-19 protocols in the territory.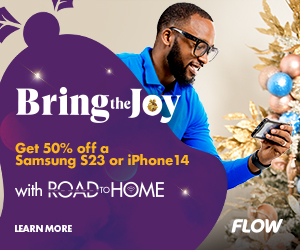 "Recently some concerns came to me about some of the long lines and I made a note to have a discussion with the Banking Association to see what can be done to better accommodate persons. And of course, I know a lot of this started with COVID and with some of the restrictions. From a government perspective, yes, we eased some restrictions, but, of course, there's still the need to remain vigilant," Premier Wheatley stated.
The leader of government business also re-emphasized the need for businesses to be cognisant of their responsibilities in ensuring that their customers are facilitated with a safe and comfortable environment to conduct business.
He said, "I do think it's important that we are also aware of the comfort of our customers. As you said, you have elderly, persons, persons who are exposed to the heat. So we have to make sure that we make our customers as comfortable as possible. So I will be speaking with the Banking and Association and see what can be done to better accommodate the customers in the Virgin Islands."
Previous investigations by 284News in September 2021 discovered that the issue of long banking lines in the territory was linked to a shortage in banking staff at most branches and the low compensation of some bank tellers.