The BVI Football Association is appealing to residents in the East End/Long Look community to provide any information that can lead to the apprehension of lawless perpetrators who have now for the third time damaged one of their buses.
The appeal comes on the heels of an incident that occurred on the compound of the BVIFA East End location, which left one of their buses vandalised while on property.
Speaking on the incident to our media house was General Secretary of the BVIFA Juliana Luke, who said the lawless act has been costing the Football Association thousands of dollars.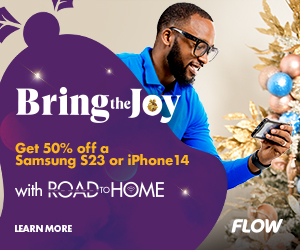 "Every time that happens it costs about in the range of $2,000 to replace any of the glasses. Well this one might be more because the entire glass to the back is broken," she stated.
She continued, "So, we are appealing to the public if you see something, say something. Because these buses are not just there to show that the football association has money, because whatever monies we have, it is injected into our programmes and our programmes are mainly catering for youths. The buses are used to transport the youths to and from training, so we are appealing to the public if they see something to say something and for those perpetrators who have been carrying out these willful disgraceful acts, we ask them to cease and desist."
Luke was at church when she received photos
Luke also spoke on how the incident was discovered, stating that she was at church when she first heard the news.
She said, "We service the bus on Thursday, we picked it up and parked it on Friday and the person who cleans the yard, he was there on Saturday and the bus was in tack. When he came back on Sunday morning, he said as soon as he got out of the taxi that dropped him to work, he noticed the glass that was broken. And he got someone to take the photos and send it to me while I was in church. That is how I knew that transpired."
3rd time this has occurred
The general secretary also spoke about the previous incidents when the buses were vandalised.
"We have two buses and two of them were vandalised. This one that happened on the weekend, it has happened twice and the other, it happened earlier in the year in April and we are still awaiting windows for that one," she stated.
Luke said the Royal Virgin Islands Police Force is aware of the incidents and was on the scene on Sunday to conduct their investigations.