Noting that women make up a majority of the world's population, Premier Dr. the Honourable Natalio Wheatley said that it would be a great loss to miss out on the skills and education of this area of the population.
Premier Wheatley made the comment on Thursday, while taking part in a seven-member panel that is part of the ongoing activities in Barbados for the Inaugural African Caribbean Trade and Investment Forum.
Dr. Wheatley was quick to rise to the occasion when the panelists were asked on their views surrounding the importance of including women and girls in economic development.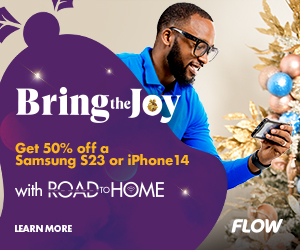 "The important thing about gender equality is when you don't include women you really don't unlock your full potential… I believe perhaps even the majority of the world's population is women, and so if you limit yourself just to males you certainly won't be able to have your full talent, your full education and your full skills available to you", he said.
Wheatley went on to explain that culturally and historically in Africa and the Caribbean, women are known to be great leaders who take charge when things get tough.
"It is really our culture I would say, this is my view, my opinion… in our history women have always stepped up to the plate in the African Caribbean story. I can just point to two examples, you have the great Yaa Asantewaa who certainly was a great military leader in an area most people think about males and you have Nanny of the maroons on the Caribbean side from Jamaica, who again, another great military leader", he said.
Speaking to the modern-day continuation of these patterns Premier Wheatley said that through some of the greatest historical injustices faced by Africa and the Caribbean women have been, and continue to be, at the forefront.
He said, "Women have been really at the forefront of helping us to survive. Over the past 500 years with what we've been able to endure … through slavery, through colonisation and through the unequal relationships between the north and the south. Women like Prime Minister Mottley who is doing an excellent job. I'm ready to vote for her as president of the world."
This year's forum is held under the theme "One People. One Destiny. Hunting and Reimagining Our Future."
Premier Wheatley is among over 750 delegates from across the Caribbean and African regions, representing the public and private sectors.