The taxi tariff in the BVI is scheduled to undergo its first official review in approximately 12 years which could potentially see taxi operators gaining an increase in tariffs charged.
Deputy Premier and Minister for Communication and Works Honourable Kye Rymer made the announcement during a recent sitting of the House of Assembly.
He said the review of the tariffs is part of a number of initiatives that his ministry plans to undertake ahead of the 2022-2023 cruise season.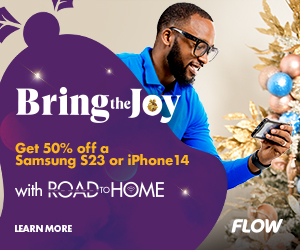 "The Taxi and Livery Commission, in conjunction with the Ministry of Communication and Works, will be undertaking a few initiatives, including the establishment of a Public Transportation Dispatching Unit under the Taxi and Livery Commission, and a review of the Taxi Tariff," he said.
"The Official Taxi Tariff took effect on 26th November 2010, marking 12 years since the last official review was undertaken. Over time, the Virgin Islands has developed tremendously, and we must consider the rise in the cost of living over the last decade, as well as now developed areas that are not in the existing Tariff," he added.
Rymer also revealed that his ministry plans on developing a Public Transportation Dispatching Unit which will be responsible for transporting persons from all ports of entry.
He said the initiative will address an ongoing issue where port security officers sometimes have to double as taxi dispatchers at the territory's ports of entry.
He said, "The Commission proposes developing a Public Transportation Dispatching Unit to alleviate these issues. The Commission will be responsible for educating and training the dispatchers so that all Individuals would be knowledgeable in the Taxi-Cab Regulations."
"The Public Transportation Dispatching Unit will be responsible for organizing the movement of people to and from all ports of entry, ensuring that an equitable earning mechanism is in place between Taxi and Livery Operators and that we provide the highest standard of service to our visitors and the traveling public," Rymer explained.