Premier Dr. The Honourable Natalio Wheatley and Deputy Premier Honourable Kye Rymer have assured that the government remains dynamic in its response to the growing cost of living, and more specifically increased electricity costs resulting from high global oil prices.
Recently, while fielding questions from the press, Premier Wheatley expressed that he has been pleased with the feedback he has received surrounding the government's fuel surcharge subsidy.
"We're happy that subsidy has been applied… to remind persons it was 50 percent of the fuel surcharge for October, the bill that is due in October… 50 percent for the bill due in November and also 100 percent of the fuel surcharge in December", he said.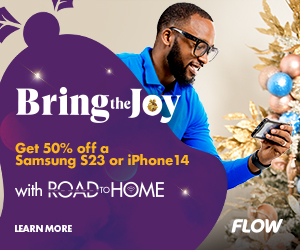 "Certainly we always have to keep our eye on the situation… As Honourable Rymer said, we all hope that fuel prices will go down soon and if we continue to face these challenges certainly we will have to see what it is we can do to bring some level of relief to the public", Wheatley added.
Rymer noted that an extension of the existing subsidy may be on the table and that it is something he will bring to the attention of the Ministry of Finance if necessary.
"Well, our plan is to ease the burden for the customer. I can't speak for the Minister of Finance, but I will surely be prompting him if the prices remain the same that we find some sort of funds to continue this ease for our residential customers", he said.
The premier, however, noted that the possibility of such extensions weighs heavily on the territory's ability to finance them – meaning that the territory must do its best to make the necessary funds.
"We certainly have to do all we can to ensure that we have a very good tourist season which brings in the dollars. To make sure that we protect our financial services and that we seek ways to diversify our economy so that we can increase our Gross Domestic Product here and also increase government revenues. It's a difficult task that we're in right now, of course, having to finance everything that we have to finance but certainly we can't forget about the welfare of our people", he said.