Deputy Premier and Minister for Communication and Works Honourable Kye Rymer is calling for a standard to be placed across the board when disciplining public officers, adding that criminal charges should be the last resort after all the other avenues have been exhausted.
Rymer's comments come at the heel of a number of recent arrests of public officers.
He said the recent developments surrounding public officers who have been criminally charged have created a difficult work environment in some of the government ministries, where public officers are now fearful of conducting their duties.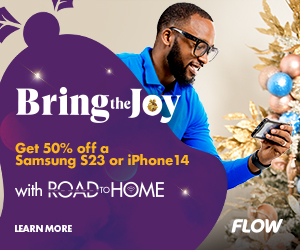 "We're seeing now also where public officers are being charged criminally. I was a public officer and I know there is the Public Service Commission where you would first go there and they would decide on what is to take place. But we're seeing now public officers going straight to be arrested and charged. And there is now this trepidatious within the government, and it's very difficult right now as even ministers to get anything achieved based on what is happening with public officers who are doing their jobs," he said.
Rymer also called for a closer look into the processes used, adding that he hopes the correct channels were utilised in the respective cases.
He said that he asked the premier to look into the cases to bring more clarity on the matters and to provide a report to the House of Assembly.
"We need to look at this closely. We cannot just be deciding what should be done for whom and for what and which, you know, they should be a standard across the board. You have public officers now saying I ain't doing this because I ain't going go get lock up. I don't want to do this. But we have a country to run. But I could understand what they're going through because I was a public officer as well," he said.
He continued, "I hope that those processes were followed because going through the public service, the general orders, it tells you if you have an issue whether you did something wrong, you would get whether suspension or something on your record, but to take somebody straight to the courthouse, I think something is wrong there."
Meanwhile, at a subsequent press conference, Premier Dr. the Honourable Natalio Wheatley said he will look into the matters but warned that due to the separation of powers, he cannot instruct or influence any of the other branches of government.
"I certainly will, you know, seek information on what are the actions being taken through the Public Service Commission. But I just want to make sure that we all acknowledge that we have separate branches of government, of course, and the office of the DPP is completely independent and I don't seek to have influence whatsoever on whether the DPP charges or doesn't charge. So certainly within her office and within the police, they certainly have to weigh all the things that Honourable Rymer and myself would be concerned about, but they have to weigh those things independently, outside of any influence, from any elected official, anybody else because they're of course completely independent," Premier Wheatley explained.
Some of the recent arrests of public officers include former Director of the International Affairs Secretariat Najan Christopher who was charged with breach of trust by a public officer and false assumption of authority for a diplomatic note was sent from the Premier's Office on May 3; public officer in the Ministry of Education Ms. Lorna Stevens for breach of trust in relations to Elmore Stoutt High School perimeter wall; and most recently former Education Minister Myron Walwyn who was charged with breach of trust for his role in the Elmore Stoutt High School perimeter wall.