The Ministry of Education will be expanding its PowerSchool information system to capture additional information that will further enhance the territory's education ecosystem through technology.
The announcement came from the Minister of Education Honourable Sharie De Castro during a recent sitting of the House of Assembly.
She updated the members of the House on the internet-based student information system that is used in the BVI's public schools and briefly explained its current features.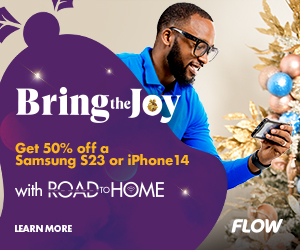 "It functions either independently or with other computer applications to provide educators with robust tools for viewing, storing, and retrieving students' data. PowerSchool tracks student records and progress. School administrators and teachers enter the data into the system, where it is stored and can then be accessed by running searches and reports," she said.
"Parents can monitor their children's progress, access course outlines, determine assignment schedules and learn about school activities. The information managed by PowerSchool include grades, attendance records, school schedules, class schedules, graduation progress, credit recovery data, community service, daily bulletins, and citizenship," the minister added.
De Castro said the information system and its add-ons will continue to be utilised during this school year to capture data to inform graduation plan progress, credit recovery, summer school programmes and community service from Grades five to twelve.
She also spoke on some of the new areas that the PowerSchool system will be impacting in the education system.
"The next area of advancement will be the unified classroom special programme which will enable the capability to track the data to improve student outcomes in special education, as well as the community service application designed to allow students to input their community service activities directly into PowerSchool for verification and approval. Additionally, steps are being taken to give the Alternative Secondary Education Programme access to PowerSchool," she explained.
The minister said the additions this year will ensure improved accuracy and accountability in the key areas she listed.
She believes these updates will improve the system by effectively monitoring, evaluating and reporting on areas such as enrollment, attendance, learning, instruction, grading, assessments and analytics – all in one unified platform.