Guyana T20 cricket team continued their unbeaten streak in the Peter Haycraft Nations Cup to walk away as champions after defeating Dominica by 8 wickets in the final on Sunday.
Playing at the Greenland Recreation Ground in East End, Dominica after winning the toss and choosing to bat first were bowled out for 116 in 19.3 overs.
Captain Alvin Africa was the top scorer for Dominica, posting 36 runs from 30 balls including 4 sixes.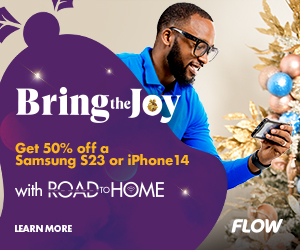 For Guyana, Rene Mitteholzer was the pick of the bowlers ending with bowling figures of 3 wickets for 20 runs from his 4 overs.
Teammates Dhanpaul Chrisnanand and Avishkar Sewkarran also picked up two wickets apiece.
In reply, chasing 117 for victory, Guyana eased to the required total losing two wickets in only 10.4 overs.
Player of the match Sewkarran stirred his side to victory with an unbeaten knock of 72 runs from 35 balls, including 7 fours and 5 sixes.
Aaron Baker also contributed with 30 runs from 26 deliveries, including 4 fours and 1 six.
The victory also saw Guyana claiming the grand prize of $3,000.
Meanwhile in the third place match, the BVI team defeated St. Vincent and the Grenadines by three wickets.
St. Vincent opted to bat first and posted 149 runs for 5 wickets in a match reduced 15 overs a side.
Kenrick Leslie top scored with 47 runs while Imran Smith ended with an unbeaten 43 runs from just 15 balls.
The BVI's Neil Hayes finished with best bowling figures of 2 wickets for 26 runs from his three overs.
In response, the BVI team got over the line with 5 balls to spare, tallying 152 for 7 in an all-round effort from the team.
Dennis Tyson scored an unbeaten 30 from 13 balls while Sylvester Mitchel and Montgomery Butler both scored 28 runs apiece.