The following is a statement from the National Democratic Party on the recent arrest of former Chairman Myron V. Walwyn.
A few weeks ago, The National Democratic Party (NDP) noted the announcement of the arrest of Former Chairman, Myron V. Walwyn. Having now properly considered the matter, and out of utmost respect for the justice system, the party does not wish to prejudice the ongoing legal matter.
Nonetheless, the National Democratic Party wishes to make it clear that we stand by the significant contributions made by former Minister for Education, Youth Affairs and Sports, Honourable Myron V. Walwyn, towards the development of the Virgin Islands, and in particular, within our Education and Culture sectors.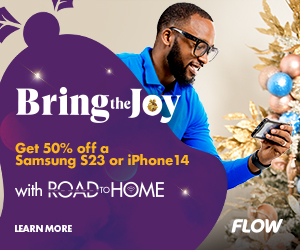 He is a proven leader, and an outspoken and active advocate for our youth, our national pride, and for democratic principles and policies. In that vein he has worked diligently to advance our education system, and develop our culture, and our national pride and awareness. Walwyn also worked alongside various experts to develop special education within the Territory, as he believes that every child should be afforded the opportunity to learn and thrive. He has made the right to a quality education a reality for all Virgin Islanders and has championed and prioritised safety in the school environment.
His attention, vision, and commitment to the Virgin Islands have been evident even before taking up elected office, as he has made valuable contributions to the Tourism sector through his businesses and his service as Chairman of the BVI Tourist Board.
Walwyn has been a trusted member of the NDP since he first joined in 2010. As a member of the National Democratic Party, he has always demonstrated consistency in good character and during his tenure as Minister, he ensured that his actions and intentions were morally aligned.
It is with these and other considerations that the National Democratic Party, unequivocally and publicly, stand in support of former Minister for Education, Culture, Youth Affairs and Sports, Honourable Myron V. Walwyn. We fully expect that in the matters surrounding the Elmore Stoutt High School wall project, his claims of innocence will be vindicated by the courts. We also look forward to, should he so choose, welcoming him back as a party candidate, to contest the next general elections.