The Government of the Virgin Islands (VI) and the University of Southampton (UoS) signed a Memorandum of Understanding (MOU) on 19th January, 2023 which formalised a mutually beneficial partnership between the parties. The purpose of the MOU is to establish friendly relations, to agree to cooperate with each other and to identify areas of cooperation that could help foster and develop the relationship.
The partnership paves the way for the UoS and the VI to develop academic exchanges and cooperation in teaching, research, and capacity building. Activities within the partnership can also include exchange of scientific and technical information along with appropriate academic materials. It can also lead to joint seminars and conferences, joint research, and research funding applications on areas of mutual interest, as well as exploring opportunities for the commercialisation of technology.
Premier and Minister of Finance of the Virgin Islands, Dr. the Honourable Natalio D. Wheatley signed the MOU on behalf of the VI, while Vice-President for Research & Enterprise, Professor Mark Spearing, was the signatory on behalf of the University of Southampton.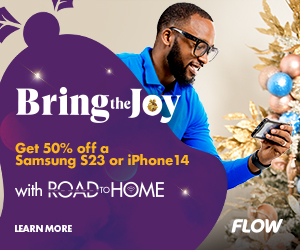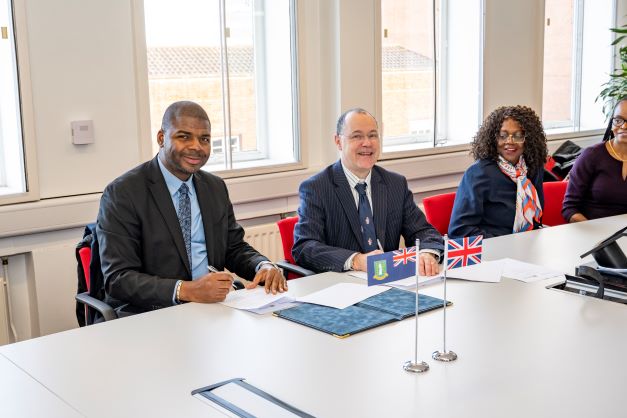 The University of Southampton is a highly ranked university in the United Kingdom (UK) and one of the founding institutions of the prestigious Russel Group association of top ranked public research universities in the UK. The University is recognised as a leader in marine and maritime research and its Southampton Marine and Maritime Institute (SMMI) played an instrumental role in forming this partnership.
Premier Wheatley, in commenting on this significant milestone, stated, "Today's signing marks another step in my Government's commitment to protect our vital marine environment. It firmly demonstrates our willingness to seek out affiliate relationships that provide us with the tools to identify challenges and opportunities in the maritime sector. This will allow us to support a safe, secure and thriving ocean environment and further propel the diversification of our economy."
He continued, "As the global reliance on the world's oceans increases, the BVI is keen to position itself to improve the way we utilise and protect our marine environment. A better understanding of our marine environment is key to achieving our ambitions."
For many developing ocean states like the BVI, Premier Wheatley stated, collection of marine geospatial data is vital to supporting sustainable economic growth and protecting communities from the effects of climate change. Therefore, gathering this data and building new partnerships that help the Territory to use the environment responsibly has never been more important.
Premier Wheatley explained that he is truly excited about this new partnership with the University of Southampton, which will mean shared education and research opportunities as well as exchanges. He said that the Government of the Virgin Islands is proud to be connected with such a prestigious world renowned institution that is so highly regarded for its ground breaking marine and environmental work. He is especially look forward to working with the university on the mapping of the Territory's environmental assets.