A total of 8 young women have been introduced to the Blue Economy following the H. Lavity Stoutt Community College (HLSCC) Centre for Applied Marine Studies (CAMS) first-of-its-kind three-day Blue Economy workshop.
Vice President of Academic Affairs at HLSCC, Dr. Arlene Smith-Thompson explained that the workshop was part of 'LEAP' – a pilot programme funded by Zonta Club of Tortola aimed at promoting marine-related STEAM (Science, Technology, Engineering, Art and Mathematics) activities for high-school girls.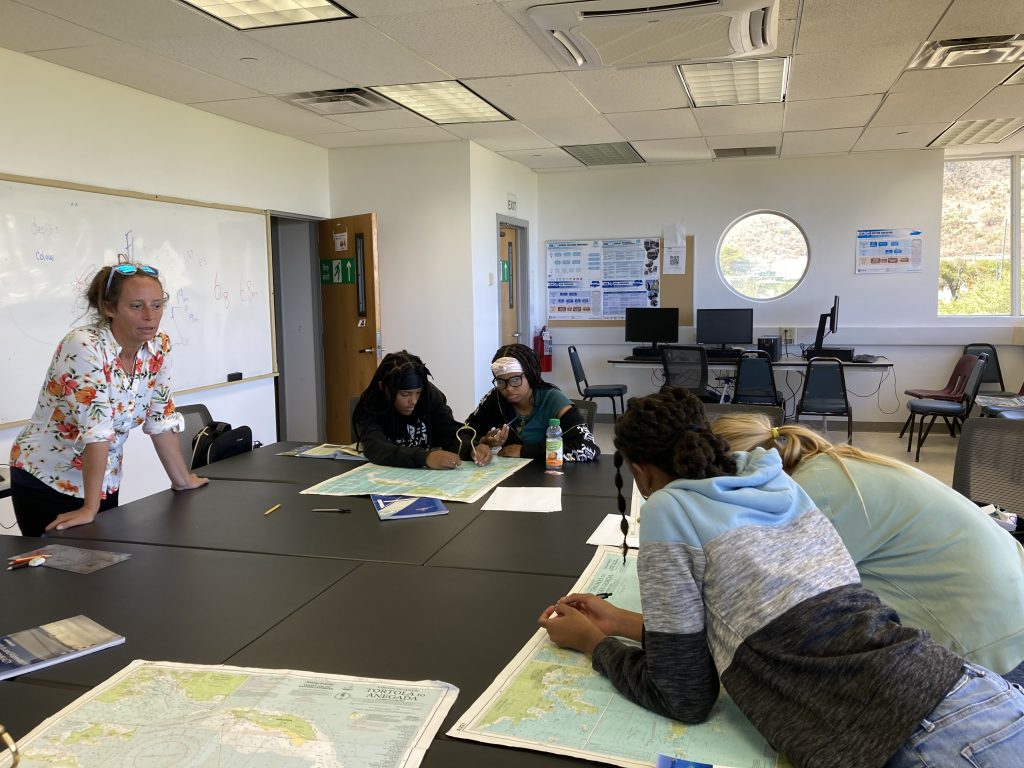 The Vice President further noted that increasing support of K-12 schools is a part of the College's 2022-2025 Strategic Implementation Plan and the partnership with Zonta Club helps HLSCC to build relationships that benefit both the institution and the local community.
Director of Marine and Maritime Studies at HLSCC, Ms. Susan Zaluski said, "There is growing awareness about the importance of the Blue Economy in the BVI and we are excited about helping to build future leaders who can be both conservation and career-minded in the way they view the BVI's ocean resources."
She further explained that the introductory workshop modules included a blend of environmental education and maritime skills topics such as: An Introduction to the BVI Blue Economy; Mangrove Ecology and Coastal Restoration; VHF SRC Radio Communication; and Basic Chart Reading and Navigation.
HLSCC Marine and Maritime Studies Instructor, Ms. Jen Kneale said, "It is great to see young women considering future careers in the marine and maritime industries and for HLSCC to be able to provide introductory training courses for them. As a result of the programme, these young women were able to achieve a VHF SRC radio certificate from the College."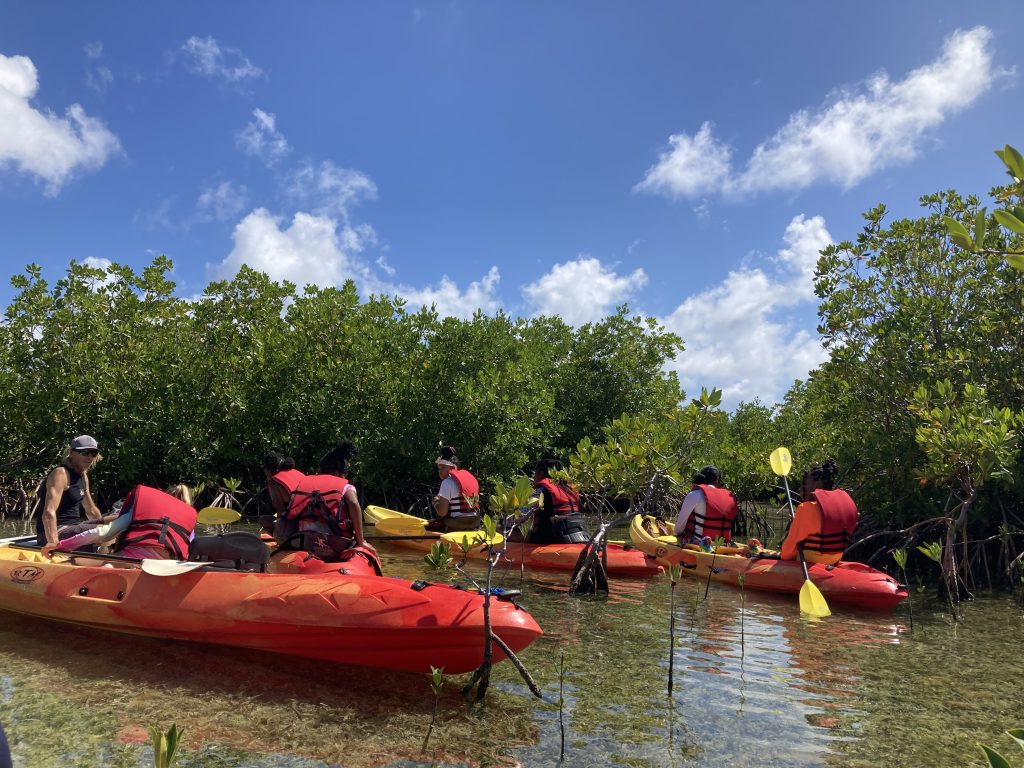 Ms. Kneale, who taught the VHF SRC Radio and Basic Chart-Reading and Navigation modules for the pilot programme, further commented that there are more and more women working in the marine industry in a variety of roles both shoreside and on the water.
Jian Jeffers, who works part-time for HLSCC as the CAMS Mangrove Nursery Manager remarked that it was inspiring to see the young women eager to learn more about the field of marine science. She further commented that she was grateful that the LEAP programme gave females – including herself – the opportunity to develop new skills. Jeffers, who taught the mangrove ecosystems and coastal resilience module, also completed the VHF SRC radio training alongside the programme's young participants.
She said, "Although LEAP targeted high school students, we wanted to reinforce lifelong learning as an approach to professional and personal growth for women."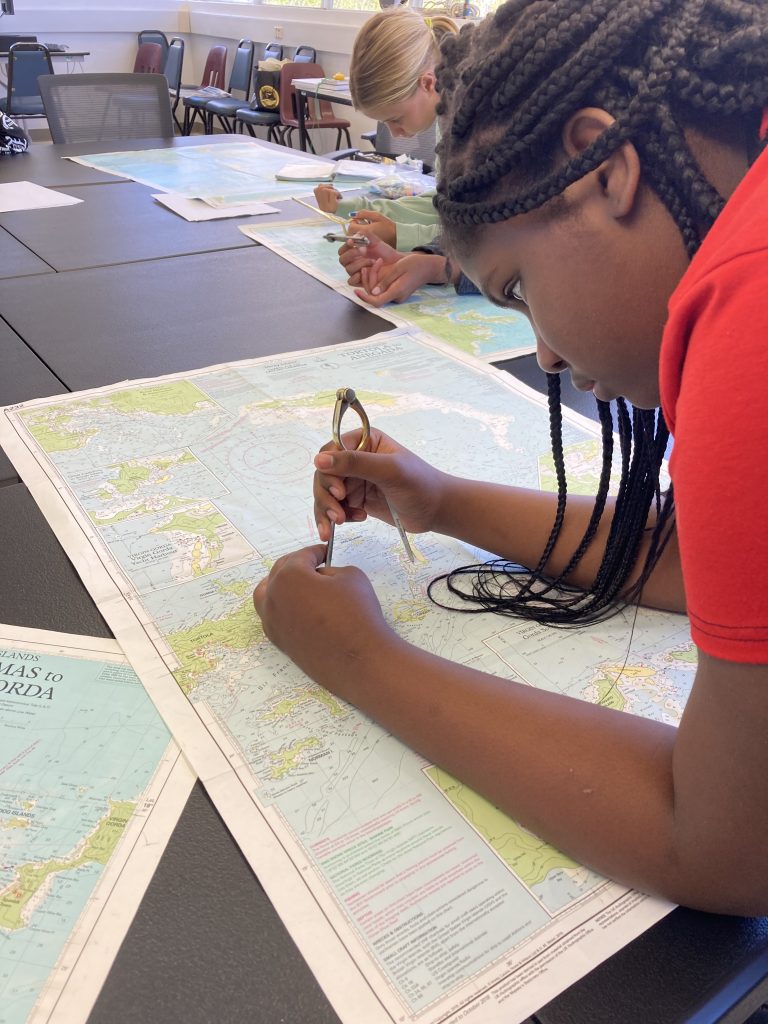 A total of 8 young women participated in the LEAP programme. This included 7 High school students (grades 9-12) from 4 high schools (Ciboney Centre of Excellence, Claudia Creque Educational Centre, Elmore Stoutt High School and Seventh Day Adventist School) representing three islands (Anegada, Tortola and Virgin Gorda). One college-aged young woman participated as a mentor/teaching assistant.
For more information on the Centre for Applied Marine Studies and the "LEAP into the Blue Economy programme", please contact Susan Zaluski via telephone at (284) 541-3055 or via email at szaluski@hlscc.edu.vg.