In a Government Information Services release, it was announced that the Ministry of Health and Social Development recently handed over the keys to a new home to the daughter of housing recipient Miss Casandra Sutton as part of its Housing Recovery Assistance Programme.
Miss Shantell Chinnery accepted the keys on behalf of her mom who recently passed away. She expressed gratitude to the Ministry for the completion of the home.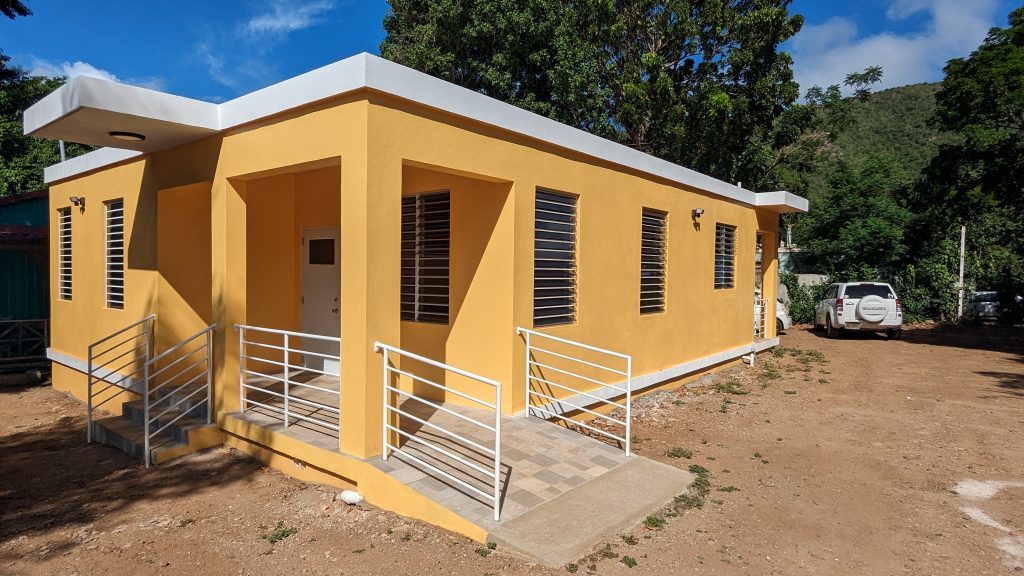 "My mom is not here but she would appreciate the house and we will appreciate and cherish the house. So, I would like to thank the Ministry and the Housing Unit," Miss Chinnery said.
Minister for Health and Social Development Honourable Vincent O. Wheatley said this is just another example of the government's commitment to helping persons return to their homes after hurricanes Irma and Maria.
Honourable Wheatley said, "We've been doing these social homes all over the Territory and we intend to continue doing them. I want to thank the contractor, the project manager and the Ministry, specifically the Housing Unit, for their unwavering commitment to this project."
Meanwhile, Third District Representative, Honourable Julian Fraser gave credit to the Ministry for its ardent support of rehousing people who lost their homes. Honourable Fraser also gave credit to Mr. Enos Aaron of E&K Contractors for the swift completion of the house and for his continued efforts to help build the Third District.
Honourable Fraser said, "Beginning in February of last year, just around 19 months ago, one house was turned over to a family by the government here in the Third and in that time till now, this is the third house that's been turned over. It just shows that there is a commitment by the government to facilitate the needs of those who need and this is just another one. I am thankful for what took place over the last 19 months to have three families receive keys to their homes."
Contractor Mr. Aaron said he is happy to be working with the government in doing social homes. He noted that he hoped the family would take care of the house on behalf of their mother Miss Sutton.
Mr. Marquese Maduro of Project Management and Construction Solutions, who was the project manager, reflected the sentiments of Mr. Aaron. He noted that the moment was special despite being bittersweet.
"To the Ministry of Health and Social Development, these homes that have been built are a special thing because they are trying to restore stability to our country," Mr. Maduro said.