The British Virgin Islands senior football team pulled off an impressive 3-1 victory against the Turks and Caicos Islands on Saturday to win their first ever CONCACAF Nations League match.
Playing at the A. O. Shirley Recreation Ground, an early strike by Captain Troy Caesar, gave the BVI the lead in just the first 5 minutes of the game.
It took the BVI only 7 minutes later to find their second goal, thanks to the boot of Luka Chalwell, who made no mistake to convert off a solid pass.
TCI's loan goal came in extra time, right before the half-time break, after a controversial penalty call was given by the referee. Captain Billy Forbes netted for the visitors as the BVI entered the break with a 2-1 lead.
Chalwell found his second goal of the game in the 51st minute to give the BVI the 3-1 victory over TCI.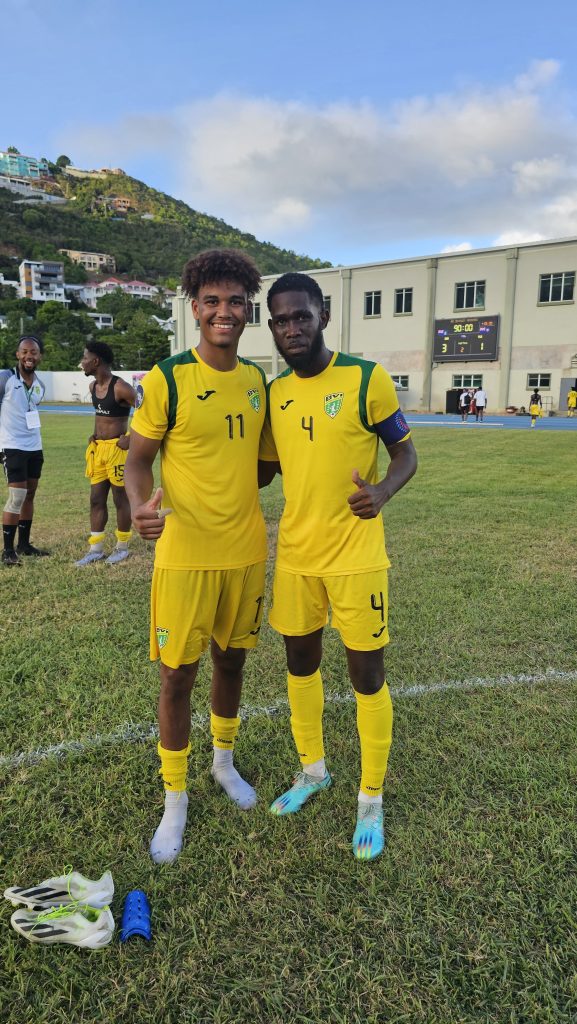 The defeat ended TCI's 3 game winning streak, which they enjoyed leading into Saturday's game.