The H. Lavity Stoutt Community College (HLSCC) in collaboration with the Department of Culture welcomes the public to gather with prize winning authors and influential thinkers at the third instalment of the BVI Lit Fest from 2 – 5 November 2023 under the theme Tell Your Story.
This three-day celebration is presented by premier sponsor Unite BVI Foundation; diamond sponsors VP Bank and DLT Solutions; silver sponsors National Bank of the Virgin Islands, OBM International, and Aleman, Cordero, Galindo & Lee Trust (BVI); sponsoring partner JOMA Properties and other supporters.
This year, the festival boasts an impressive line-up featuring current Booker Prize shortlisted writer Jonathan Escoffery, Nobel Prize economist Paul Krugman, writer and broadcaster Afua Hirsch, New York Times bestselling novelist Charmaine Wilkerson, and a slew of award-winning writers and emerging Caribbean voices including Ayanna Lloyd Banwo, Canisia Lubrin, Shivanee Ramlochan and Amanda Hernandez.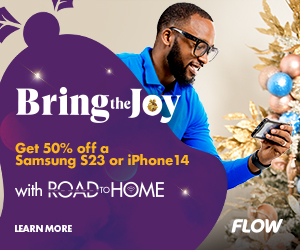 The theme centres the power of narratives and the voices that share them, the beauty of diversity, and the magic that happens when stories come authentically to life. Aspiring writers, students, and the public are all encouraged to participate in the upcoming festival events which are free of charge – with the exception of the Writers' Workshop.
Among the speakers already announced, this year's vibrant and diverse festival will play host to over 40+ local and international writers, speakers, publishing professionals, and festival organisers and will feature readings, engaging author talks and lectures, writing workshops, book signings, panel discussions, literary agent one-on-ones, and a children's programme. In the lead up to the festival, HLSCC will host a poetry slam and a writing competition.
The BVI Literary Festival was founded in November 2021 as part of the Department of Culture's Culture and Tourism Month activities and operates in collaboration with the H. Lavity Stoutt Community College.
The Festival is an annual coming together of writers, poets, publishers, booksellers and book lovers to celebrate the literary arts and the creative process through workshops, panel discussions, readings, signings and launches. It includes a full programme with a mixture of local, regional and internationally acclaimed writers and poets.
To learn more about the upcoming event and to stay abreast with announcements please visit the Festival's website at www.bvilitfest.com and follow the festival's social media accounts on Facebook and Instagram at BVI Literary Festival.