With a long awaited mix-tape set to be released on October 27, R. City, the dynamic musical duo composed of brothers Theron and Timothy Thomas will have their first LIVE, in person event at Virgin Gorda's Yacht Harbour's, More for 2024 on December 31, 2023.
The album titled, This is Not a Drill…This is Really Happening, is the first music released by the group, since 2017. The brothers, who are originally from the US Virgin Islands have had over a decade of international success as recording artiste touring the world, and more recently with Theron Thomas winning his first Grammy as a songwriter for Lizzo's, About Damn Time.
The duo's manager, Benny-Demus said the two are excited to have their first LIVE performance, close to home. "Those taking part in the celebrations for More for 2024 in Virgin Gorda will be the first to experience R. City's new music live and we are all thrilled to be able to share this experience with fans and family in Virgin Gorda. R. City is prepping to give BVI an unforgettable performance to usher in what we all hope will be a great 2024."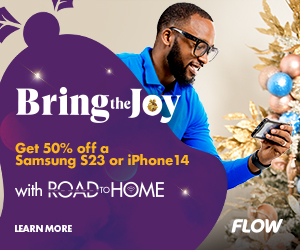 Launched in September, More for 2024 is the first of its kind New Year's Eve celebration for the island of Virgin Gorda. Organizers have promised an exciting evening of music, food, culture and community spirit to usher in the new year.
Property Manager, Alejandro Chometowski said the night promises to be an unforgettable celebration of music. "Along with R. City, we believe that we were able to get some of the BVI's best bands to entertain patrons throughout the night. If you like fungi music, Leon and the Hotshots and Razor Blades will be performing live. If you like calypso and soca, Evolution Band promises to keep our spirits up throughout the night. And if you are looking for original Virgin Islands calypso and cover music, Elvis White and Final Faze will keep you dancing all night long."
Don't miss the chance to ring in 2024 with an unforgettable night of music and revelry. The event is free to the public, but for a VIP experience, tickets can be purchased by visiting the event website – www.vgyh.events.
The theme More For 2024 seeks to provide more local entertainment opportunities for the community, more ways to showcase the arts and culture of the BVI, more ways to attract tourists to BVI shores, and more ways for the community to gather and celebrate the diversity of the Virgin Islands.