Ms. Kishma P. Forbes of Virgin Islands School and Office Supplies and Mr. Julian Willock of Advance Marketing and Professional Services, have teamed up with Nanny Cay Resort & Marina to host a job fair for residents and businesses of District Three. The Job Fair is scheduled for Tuesday, November 14, 2023, from 10:00 AM to 4:00 PM at Nanny Cay in the area next to the Peg Legs Restaurant.
Both Ms Forbes and Mr. Willock have encouraged residents of District 3, "to be there, as companies at the job fair will have vacancies and can discuss career goals, and possible apprenticeships."
Nanny Cay happy to be involved- Sutherland-Pilch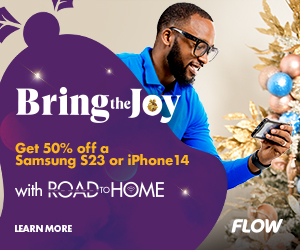 General Manager of Nanny Cay Resort and Marina Mr. Miles Sutherland-Pilch said he was delighted to be a part of this effort in the ongoing contribution of Nanny Cay to not just the Sea Cows Bay area, but the entire community. He urged all businesses located in Nanny Cay to contact him about their participation.
The Job Fair is expected to help residents in District Three find employment and a place where they can discuss their career goals especially, in the lucrative marine sector.
Mr. Willock noted that the Department of Labour and Workforce Department will be on hand to answer questions, as well as many other businesses outside of Nanny Cay, as he encourages businesses to see this as an opportunity to not only staff their organizations, but also develop a pool of talent that they can train or offer apprenticeships.
Ms. Forbes said she thanks Mr. Suthrtland-Pilch for his collaboration with herself and Mr. Willock and is expecting a most productive Job Fair on November 14, 2023.