The British Virgin Islands Health Services Authority through a recent press release has notified the public of a temporary change to the services on Anegada. The announcement stated, "We would like to inform you of a temporary change in the provision of healthcare services on the beautiful island of Anegada. Due to infrastructure concerns at the Nurse Romalia Smith Clinic, the facility has been temporarily closed for assessment and necessary repairs to ensure the safety and wellbeing of our patients and staff."
Additionally, the public is being notified that during this period of closure, the authority say they are still committed to ensuring that the public continues to receive essential healthcare services. As such, the public is being advised of the following arrangements:
1. Temporary Relocation of Clinic Services: Clinic services will be temporarily housed in the downstairs area of Nurse George Smith's apartment building. We have taken all necessary steps to ensure that this location is equipped to provide you with the care and attention you require.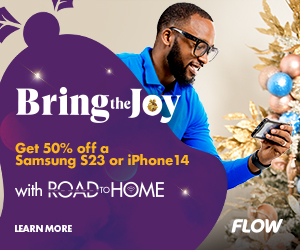 2. Home Visits: In addition to the relocated clinic services, clinical services will also be provided through home visits. Our dedicated healthcare professionals will come to you to ensure that you receive the care you need in the comfort of your own home.
3. Emergency Contact: In case of emergencies, we have established dedicated phone lines for your convenience. Please call (284) 440-1627, (284) 346-9801 or (284) 440-1646 to reach our healthcare professionals promptly. Your safety and well-being are our top priorities, and we are here to assist you in any emergency.
These alternate arrangements for clinic services will be in place until further notice. The agency said the temporary inconvenience is a necessary step to ensure the safety and quality of healthcare on Anegada and asked the public for their patience during this time.