Premier and Minister of Finance Dr. the Honourable Natalio Wheatley says he intends to borrow upwards of $100 million to assist with the rehabilitation of the territory's infrastructure.
Premier Wheatley made the statement at a press conference last Friday in response to a question posed by local media.
After it was announced that the United Kingdom's loan guarantee of $426 million was no longer available to the BVI Government, residents have been asking where will the monies come to assist with the rehabilitation of the territory's infrastructure.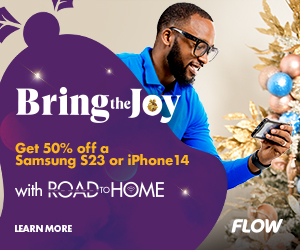 Dr. Wheatley said discussions are ongoing with officials within the United Kingdom Government to find the best terms and conditions for borrowing and added that the figure in mind to borrow is in the range of $100 million.
Premier Wheatley said the territory's need for loan financing is mainly due to the devastation done by Hurricanes Irma and Maria which cost the BVI more than one billion dollars in damage.
As it pertains to the value of the rehabilitation works needed for the BVI, the premier said it is in the hundreds of millions of dollars.
Dr. Wheatley also stressed the importance of the BVI borrowing as cheaply as possible even if it comes in the form of another loan guarantee.
The leader of government business also reiterated that the previous loan guarantee was not refused under his administration but under that of the former Premier Andrew Fahie.
Dr. Wheatley further reemphasized the importance of addressing climate change due to its implications, and the need for financial support to small island developing states which remain vulnerable to various natural disasters.