The Ministry of Education has announced that the students of the Jost Van Dyke Primary School have been temporarily relocated until their new school building is complete.
Ministry officials met with the principal, staff and parents of the Jost Van Dyke Primary School on Thursday, November 2 to discuss suggestions for the relocation following which a consensus was reached by all parties that the students will be relocated to the Leonora Delville Primary School.
Acting Chief Education Officer, Mrs. Orlandette Crabbe expressed thanks to the principal and staff of Leonora Delville Primary School for their warm hospitality and willingness to accommodate their colleagues and peers.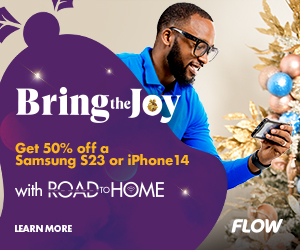 Mrs. Crabbe said, "Arrangements were immediately made with New Horizon Ferry Services as well as land transportation to and from the school, back to the ferry."
Mrs. Crabbe added, "On Monday, November 6, in preparation for the students' arrival on Tuesday, November 7, the teachers from Jost Van Dyke familiarised themselves, as they will be co-teaching for the remainder of the term at the Leonora Delville Primary School."
Principal of Leonora Delville Primary School Ms. Janelle Rhymer welcomed the Jost Van Dyke school family and said that she looks forward to the incredible opportunities that the arrangement will bring.
Principal Ms. Lavern Blyden of the Jost Van Dyke primary school said she welcomed the opportunity to have her students and teachers join their peers on Tortola while the new school building is nearing completion.
"I believe that this arrangement presents a lot of opportunities for teachers and students alike," Ms. Blyden said.
Students from the pre-kindergarten class will occupy a room in the Albert Chinnery Administration Complex on Jost Van Dyke from Monday, November 13.
Meanwhile, the Recovery and Development Agency has submitted formal correspondence from the contractor assuring the Ministry of Education that the construction of the new school on Jost Van Dyke will be completed by December 15.
The Ministry of Education extends appreciation to the parents, principals, staff and members of both institutions for their support and cooperation and remains committed to providing safe and conducive learning environments that foster the development of the whole child.