Despite suffering a 2-1 defeat to team Dominica on Thursday that caused the BVI to miss out on advancing to Group B of the CONCACAF Nations League, National Coach Chris Kiwomya has praised the BVI team for an outstanding overall performance in the 2023 competition.
It was the BVI's only defeat in this year's competition and a win against Dominica would have positioned the team to finish top of Group C3 of the CONCACAF Nations League.
However, the result put the BVI second in the group on 5 points, with 1 win, 2 draws and 1 loss.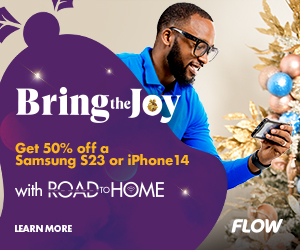 The win saw team Dominica securing the top spot in the group on 7 points with one game in hand.
Speaking in the post-game interview Coach Chris commended his team for their performance as he reflected on the game.
When asked about his take on the team's performance this year Coach Chris said it was a brilliant run for team BVI despite not getting in the preparation needed for some of the big games.
The BVI was without some of its senior players in the final game due to injuries and suspensions and Coach Chris said it provided the young players in the team the opportunity to fill the gap which showed that even without such players, team BVI is no walkover.
Also speaking on the team's performance was team Captain T'Sharne Gallimore who scored the only goal for the BVI.
Meanwhile, Dominica's Head Coach Ellington Sabin said the victory against team BVI coupled with topping the group left him emotional after the match.
Dominica's Captain Glenson Prince credited the BVI team for putting up resistance in a battle that went down to the final whistle.
With one game left against the Turks and Caicos Islands, Coach Sabin said he will be resting key players and giving the youth the opportunity to prove themselves in the next game.