Julian Willock says he intends to put forward a proposal to Nanny Cay Marina to consider Sea Cows Bay as the location to build a mega yacht facility to expand its operations in Tortola.
Willock spoke at the recent Third District Job Fair held at Nanny Cay Marina.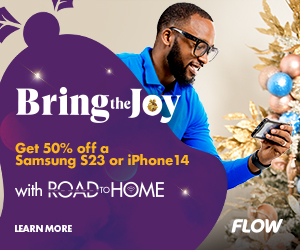 As he highlighted Nanny Cay's contributions to the Third District and the wider Territory, Willock noted the existing plans of Third District Representative the Honorable Julian Fraser for the development of the Sea Cows Bay Harbor.
With this in mind, Willock shared details on how a public-private partnership between the Government of the Virgin Islands and Nanny Cay could unfold to bring such a development to life. He also stressed that any development in the area must be environmentally conscious to ensure the marine environment in Sea Cows Bay is not compromised. 
Willock has promised more details on the proposal will be unveiled over the next year.
SEA COWS BAY HARBOUR DEVELOPMENT PROJECT
The controversy surrounding the Sea Cows Bay Harbor Development Project has deep roots dating back to its inception in 1991 under the Ministry of Natural Resources, predating Fraser's political involvement. Allegations of overspending, conflicts of interest, and a lack of oversight remain contentious, prompting a critical examination of project management, decision-making, and financial accountability within the Commission of Inquiry.
In recent years, Fraser, former minister for Natural Resources and Labour and later Communications and Works, has detailed his involvement, emphasizing the transfer of control from one ministry to another. He has disputed cost estimates, contested his involvement in specific contracts, and highlighted the project's importance due to ongoing harbor shrinkage. Fraser defended actions taken during his tenure, pointing out flaws in the auditor general's 2014 report and emphasizing the urgency of the project.