Caribbean News Online
The Central Bank of Barbados released a limited-edition commemorative coin to recognise the country's 55th anniversary of Independence and the transition to the Parliamentary Republic.
The sterling silver coin with a gold-plated finish on one side is a unique collector's item or an elegant gift to mark the historic occasion.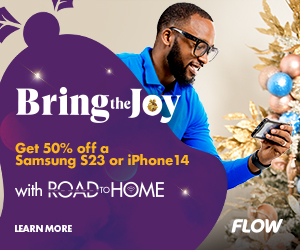 On the obverse side of the coin is a gold-plated pride of Barbados flower, with the words "Celebrating the 55th Independence and National Day November 2021" inscribed at the top, and the face value of $55 imprinted at the bottom. The reverse side features the coat of arms.
The coins come with a certificate of authenticity stating that each one is made of .999 fine silver and plated with 24Kt gold.
The Osborne Coinage Company in the United States of America minted the coins, which will be available for sale at $200 each from the Bank's Currency and Payments Oversight Department, starting Wednesday, December 1, 2021.
For orders or any queries, kindly contact the Currency & Payments Oversight Department at currency_queries@centralbank.org.bb.