The International Monetary Fund (IMF) predicts that Dominica's gross domestic product (GDP) will get back to the percentage it was before the pandemic, equating to five per cent (5%) growth per year within 2022 to 2026.
The COVID-19 pandemic has brought a "heavy toll" on Dominica's economy.
The Washington-based financial institution has just completed a virtual Article IV Mission to the island.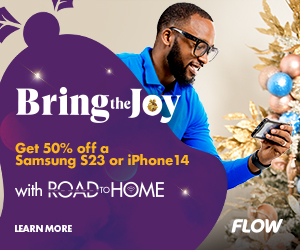 IMF cited that the tourism sector, supported by the ongoing construction of new hotels and the inauguration of direct flights from the United States from December 2021, would be the main contributor to this growth.
But the IMF noted that risks to the outlook are skewed to the downside, citing that the insufficient vaccination rate, vaccination hesitancy and the emerging new COVID-19 variants might be an obstacle to the economic growth of the island.
"Despite intense declines in tax revenue & rise in spending, large CBI revenue led to a small reduction in the fiscal balance in the financial year 2020. However, the expected public debt rose to 106 per cent of GDP in 2020 with higher official borrowing."
The IMF added the financial sector has remained liquid and stable during the pandemic, but NPLs are above prudential benchmarks.
"Despite an improvement relative to 2020, NPLs remain high, in the range of 11-14 per cent of loans for banks and 10-17 per cent for credit unions (the prudential benchmark is five per cent in both sectors".
Supported by the large public investment projects like housing, roads, healthcare, and the international airport project, IMF said that Dominica's growth outlook is promising.
"All these projects would definitely stimulate growth in the near term during the construction phase and will also increase potential output in the long term, including spillovers in tourism and reduction of fossil fuel dependency, all of which improve Dominica's external sustainability and competitiveness."