On the heels of King Charles III being formally proclaimed sovereign across the Commonwealth, one Caribbean country of which he is now Head of State has announced its intention to possibly sever its ties with the Monarchy in the near future.
Prime Minister of Antigua and Barbuda The Honourable Gaston Browne, spoke just moments after the country held its own Accession ceremony confirming the new King.
He told ITV that he intends to hold a referendum to determine if the country should move towards becoming a republic, and end a short-lived relationship with its King.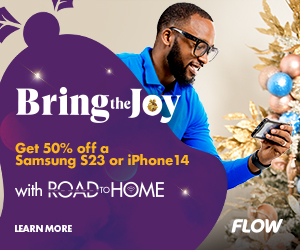 "So I'd say within the next, probably, three years. This does not represent any form of disrespect to the Monarchy, but represents the aspiration of a people. A long standing aspiration", he said.
Browne stressed that the move was in no way representative of any malice towards the crown, but instead a necessary step on his country's journey of Independence.
"This is not an act of hostility or any difference between Antigua and Barbuda and the Monarchy, but it is the final step as I've said before to complete that circle of independence to ensure that we are truly a sovereign nation", he said.
Antigua and Barbuda gained Independence from the British in 1981, but has retained the Monarch as Head of State. It is one of 14 countries in the Commonwealth to hold this, mostly symbolic, relationship with the crown.
When the late Queen Elizabeth II took the throne, she was head of state of 32 countries. However, over the course of her reign, 17 countries cut ties with the crown – the most recent being Barbados in 2021.
Not the time for this discussion
Meanwhile, following news of Browne's intentions, and clamouring for similar considerations to be made elsewhere in the region, Prime Minister for Saint Lucia The Honourable Philip J Pierre has expressed the belief that the occasion of the Queen's death is not the time to entertain discussions on severing ties with the Monarchy.
Pierre, who addressed the press outside of a meeting of the country's Cabinet this week, noted that as it stands Saint Lucia is one of the remaining members of the Commonwealth of which the Monarch is Head of State, and said that changing this arrangement is not a timely discussion.
Pierre is of the opinion that focus, at this time, should remain on the mourning of the late Queen.