While the British Virgin Islands was spared of any major damages associated with the passing of Hurricane Fiona, the system has strengthened to Category 4 as of Wednesday and is barreling towards sister overseas territory Bermuda, after devastating Puerto Rico.
Fiona is expected to begin affecting Bermuda later this week, bringing torrential rains and strong winds over 130 miles or 215 km per hour.
Although Bermuda is not expected to take a direct hit from the system, the National Hurricane Centre predicts that it will continue to strengthen as it moves towards the island.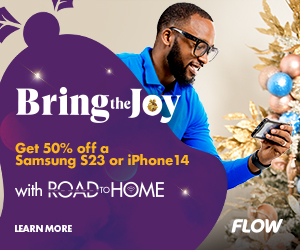 The system made landfall in Puerto Rico on Sunday where local authorities have characterized its passage with historic flooding, landslides and widespread infrastructural damages.
Authorities are still tallying the destruction, however it has been reported that about 40% of residents were without pipe borne water, and 75% were without electricity as of Wednesday.
4 deaths associated with Hurricane Fiona have been confirmed in Puerto Rico, bringing the total number of confirmed fatalities associated with this system to 5 following one other confirmed incident in Guadeloupe.
8 suspected deaths, including a 4 month old, are still under investigation.