An outlandish attempt at kidnapping has landed a young woman on the wrong side of the law in Trinidad and Tobago.
According to reports, the 24-year-old, who is now in police custody, was detained after she stole a service vehicle from a police station in Central Trinidad and used it to kidnap a toddler in Arima this week.
Police say the perpetrator is no stranger to the family of her victim.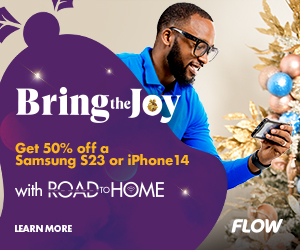 On the day of the incident, she was reportedly left alone briefly with the toddler while the child's parents were out of the house.
To the horror of the parents, their daughter was nowhere to be found when they returned home about 2pm.
Upon speaking with members of the community, they were informed by neighbours that the woman was seen taking the child away from the home.
The woman was intercepted by police of the North Central Division after the stolen police car was sighted in Tacarigua about 10:30 pm.
Despite a brief car chase which ensued after failed attempts to get the woman to stop speeding away, officers were successful in rescuing the young girl.
Preliminary reports say the woman behind the abduction is likely to be charged with kidnapping and theft.
Meanwhile, the victim, a one-year-old girl, was taken for a medical examination following the incident and subsequently reunited with her parents.