On February 1st, Dr. Jarbas Barbosa took office as the new Director of the Pan American Health Organisation.
Barbosa, a national of Brazil, succeeds Dr. Carissa Etienne of Dominica.
He was sworn in at a Ceremony held at the Organization of American States on January 31st.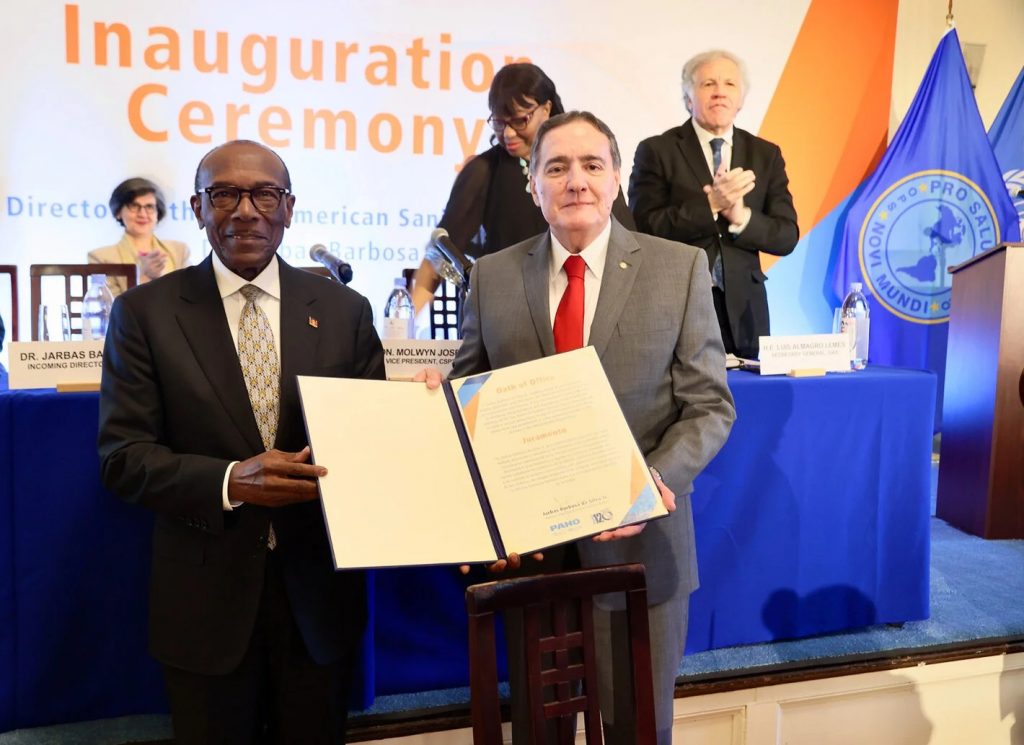 During his swearing in ceremony, Barbosa pledged to work in partnership with member states to not only end the pandemic but also to ensure that the region's health systems recover from it, stronger than before. 
"Countries in the Americas face a complex epidemiological landscape, with the stubborn persistence of communicable diseases, the risk of outbreaks and epidemics, the rise of non-communicable diseases, the damage caused by traffic accidents and violence, and the impacts of climate change," Dr. Barbosa said while stressing the need for strong, resilient health systems that can adequately perform all the Essential Public Health Functions.
In order to address significant inequalities between and within countries, and ensure post pandemic recovery and preparedness within the region, Dr. Barbosa's tenure will focus on 5 strategic pillars:
1.End the pandemic with the tools countries have at hand, including surveillance and vaccines
2. Apply the lessons learned from the pandemic to prepare for future health emergencies
3. Guarantee rapid and equitable access to health innovations for all countries in the region
4. Build resilient national health systems based on Primary Health Care
5. Strengthen PAHO's capacity to help member states.
Barbosa has promised to work tirelessly to this end and ensure that PAHO maintains all of its many achievements made to date.