The world bid farewell to Britain's longest reigning monarch, Queen Elizabeth II on Monday during a historic, and well attended, state funeral.
Thousands gathered in London to witness the final journey of the queen's coffin as it was carried from Westminster hall to Westminster Abbey by 142 junior enlisted sailors of the Royal Navy.
Ahead of the 11 am funeral service, the Queen's long life was marked with a tribute of 96 tolls of the church's bell, at one minute intervals, which concluded one minute before the service.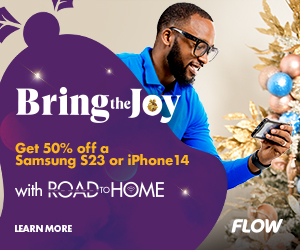 Inside the church walls, Archbishop of Canterbury Justin Welby delivered the Queen's funeral sermon, during which he praised her for a long life of service.
"Her late Majesty famously declared on her 21st birthday broadcast that her whole life would be dedicated to serving the nation and the Commonwealth. Rarely has such a promise been so well kept. Few leaders receive the outpouring of love that we have seen", he said.
Briefly speaking to hopes for a similar reign of the new Monarch, King Charles III, the Archbishop said, "I know his majesty shares the same faith and hope in Jesus Christ as his mother – the same sense of service and duty".
The Archbishop spoke before over 2000 guests, including many world leaders such as the British Virgin Island's own Governor John Rankin and Premier Dr Natalio Wheatley – who were photographed at the ceremony.
As for the ceremonial practices at the historic funeral, all eyes were on King Charles III as he laid the Company Camp Colour of the Grenadier Guards on his mother's coffin.
The King is also said to have left a handwritten note on his mother's coffin during the funeral, with the message "In loving and devoted memory. Charles R." – in which case R refers to Rex, the Latin term for King.
From the service, the Queen's coffin made a three-hour journey in the audience of thousands who lined the streets of London who chanted "God Save the Queen" and threw flowers, on its way to Windsor Castle.
The Queen was laid to rest in the King George VI Memorial Chapel during a private burial late Monday evening.