Consumers are being urged to check their cleaning supplies, specifically those from the Fabuloso brand amid a recall from the Company.
According to the company, nearly 5 million bottles of Fabuloso multipurpose cleaner have been identified as at risk for bacterial growth.
This, the statement revealed, was a result of insufficient levels of preservative being added to the products during manufacturing. The result? Growth of a Pseudomonas species of bacteria, the kind typically found in soil and water.
This bacterium can enter the body through the eyes, skin or respiratory system and threatens complications, putting people with weakened immune systems and underlying lung conditions most at risk.
How to Identify Impacted Products
Affected products include Fabuloso brand Original Multipurpose Cleaner, Professional All-Purpose Cleaner and Degreaser and Multipurpose Cleaner Bleach Alternative.

The affected batch of products bear manufacturing dates between December, 2022, and January 23rd, 2023.
The first eight digits of the code for the recalled products are 2348US78 through 2365US78, and 3001US78 through 3023US78.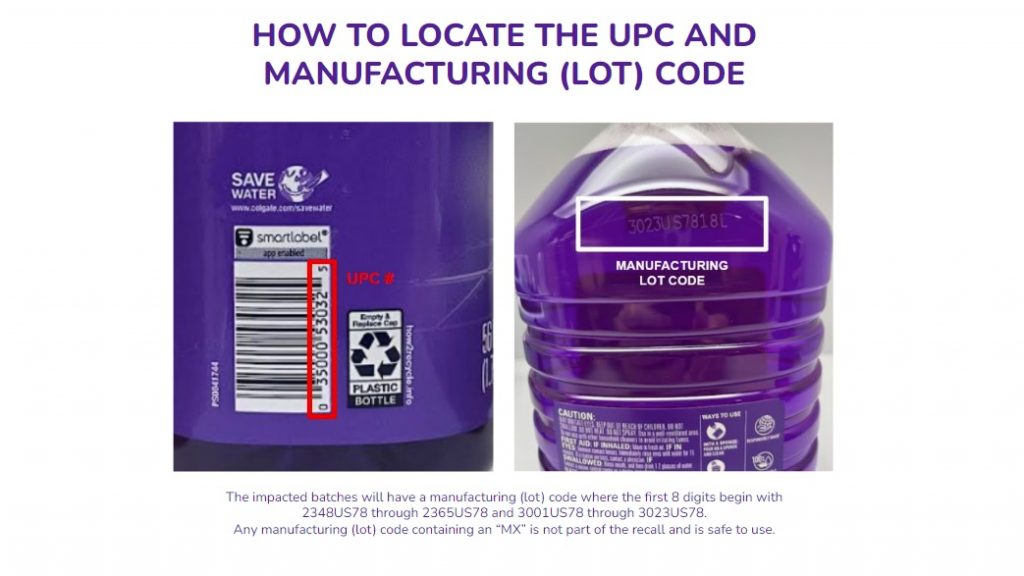 Anyone in possession of these products is urged to immediately stop using them and contact the company for a refund at Fabuloso® Recall.com.