Some 32 athletes have been selected to represent the British Virgin Islands in the upcoming 49th CARIFTA Games which is set for this Saturday in Kingston Jamaica.
The 32-member team represents the largest ever team sent to the CARIFTA Games from the BVI and consists of 17 females and 15 males.
In the Under 17 Girls they are: Savianna Joseph, Adaejah Hodge, Dikya Thomas, Karliyah Morton, Jahkyla Morton, Asia McMaster and Vinesha John.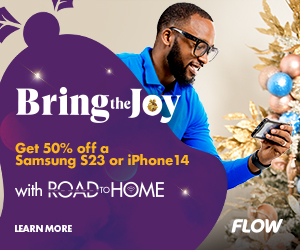 The Under 20 Girls are: Palesa Caesar, Kaelyaah Liburd, Kenyatta Grate, Akrisa Eristee, Amia Todman, A'Keela McMaster, Jordanne Thomas, DiaMonae Thomas, Jahtivya Williams and Ashleigh Penn.
Meanwhile representing the males in the Under 17 categories are: Johari Lacey, Jonathan Lynch, J'Den Jackson, Gabriel Cline and Dimitri Varlack.
In the Under 20 categories they are: Orlando Douglas, Jaleel Croal, Jelani Croal, Mychael Claxton, Wanyae Belle, J'Mari Duhaney, Andre Smikle, Khybah Dawson, Jahshani Farrington and M'Khori Crabbe.
Speaking during the announcement ceremony last Friday, President of the BVI Athletics Association Steve Augustine spoke on the historic feat, with the territory sending a record number to the CARIFTA Games.
President Augustine also said that he is totally confident that the athletes will return from the Games even more inspired to tackle their respective athletic goals.
Meanwhile, Deputy Premier and Minister for Sport Dr. the Honourable Natalio Wheatley also spoke during the ceremony.
He said he believes athletics is on the rise in the Virgin Islands.
The Games will commence from Easter Friday which April 16 and run until Easter Monday also April 18.
Tune into our 7pm newscast for more on this story.