The Ministry of Health and Social Development and the BVI Red Cross Association has signed a Memorandum of Understanding (MOU) that will establish a framework for strengthening the operational partnership between the two entities.
According to a government-commissioned media release, the MOU "provides a broad framework and agreed principles for mutual cooperation and coordination between the parties in preparation for and responding to disaster relief situations at all levels, in rendering assistance and service to victims of disaster, as well as other services for which cooperation may be mutually beneficial."
Speaking on the new venture was the Director of the BVI Red Cross Ms. Stacy Lloyd who extended appreciation to the ministry.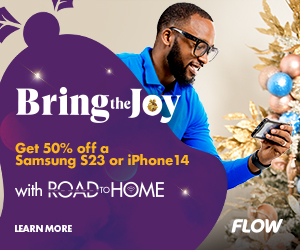 She said, "We continue to work very closely and I appreciate the support. The work that we do is for the vulnerable individuals in the Territory and so the partnership is a win for them and I am happy that we have arrived to this day where we officially solidify our relationship."
British Red Cross Country Manager for Overseas Territories, Mr. Kevin Studds said, "The international Red Cross organisations all have this formal auxiliary role to the authorities. The BVI Red Cross has always had a strong relationship with the Government and to see this formalise in an MOU, I think that is always very valuable."
Also speaking on the occasion was the Minister of Health and Social Development Honourable Marlon Penn, who thanked the team for the collaborative work carried out over the years, especially through the hurricanes of 2017 and the COVID-19 pandemic.
He said, "We expect that the singing of the MOU solidifies that relationship, the sharing of information and data, and the partnership that we have developed over the years. I am happy to be here to support this and I look forward to the strengthening of this relationship as we move forward with this partnership."