Walkers Barrister Akeem Robinson Called to BVI Bar
Walkers is delighted to announce that the BVI Bar Association has welcomed a new local Barrister to its ranks, Akeem Robinson.
Akeem was called to the Bar of the Eastern Caribbean Supreme Court by the Honourable Acting Justice Jean M. Dyer at a hearing held at Sakal Place, Road Town, Tortola, British Virgin Islands on 20 October 2022.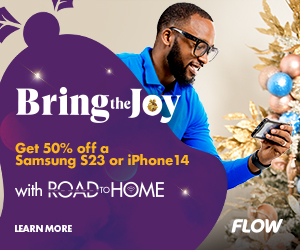 Akeem's application was moved by Walkers associate Renell Benjamin, and supported by the former Minister of Education and Culture of the Government of the Virgin Islands and Travers Thorp Alberga partner, Mr. Myron V. Walwyn. Renell drew the Hon Acting Justice Dyer's attention to Akeem's determination and ambition as well as his excellent academic credentials and qualifications which render him a fit and proper person for admission as a barrister.
Akeem was born and raised in Road Town, Tortola. He undertook his tertiary education at the H. Lavity Stoutt Community College where he obtained an Associate in Arts in General Studies (Education). Akeem then pursed a Bachelor of Arts degree in Business Administration with a concentration in Finance and a minor in psychology at Morehouse College in the USA, where he was inducted into numerous honour societies and graduated Cum Laude. Turning his mind to a career in law, Akeem then undertook the Graduate Diploma in Law and the Barrister Training Course at the University of Law and BPP University, with a Commendation and a Merit grade, respectively.
Akeem is a former National Scholarship recipient and was also the first awardee of the Walkers' BVI office legal scholarship. This award enabled Akeem to pursue his legal qualifications. Akeem was subsequently called to the Utter Bar of England and Wales by the Honourable Society of Gray's Inn in July 2022 and more recently to the Utter Bar of the Eastern Caribbean Supreme Court (Virgin Islands Circuit) in October 2022.
In supporting Akeem's application for admission, Mr. Walwyn submitted that it came as no surprise, and indeed he is well pleased, that Akeem has decided to pursue a career in law given his natural abilities. Mr. Walwyn went on to highlight Akeem's academic achievements and challenged him to use his education as a force for good, helping the community in whatever way that he can; a charge which Akeem unhesitatingly accepted.

Akeem in his own address to the Court expressed gratitude to his "village" of family, friends and firm, namely his parents, Roslyn Lettsome and Cuthbert Robinson; Myron V. Walwyn; Dancia Penn, OBE KC; Lisa Penn-Lettsome; Ryan Geluk; the Walkers team generally, and in particular, David Collins and Omonike Robinson-Pickering; as well as other family members, mentors and close friends.
Akeem is currently undertaking pupillage with Walkers BVI under Walkers partners Omonike Robinson-Pickering and Rosalind Nicholson. He is seated with associate Renell Benjamin who is acting as his pupil master. Walkers is delighted that Akeem has chosen to train with them and proud to be supporting him at the start of what promises to be a brilliant career.