After a 5-year absence, the BDO Limited Primary and Secondary Schools Football League has made a return with games to commence from January through March 2023.
To officially launch the recommencement of the league, participating schools gathered in the area of Waterfront Drive on Tortola at around 3:00 p.m. on Wednesday and marched throughout surrounding areas across Road Town with their final destination the A.O. Shirley Recreation Ground.
There a ceremony was held that featured many dignitaries, including Governor His Excellency John Rankin, Premier Dr. the Hon. Natalio Wheatley, Sports Minister Hon. Sharie De Castro, Health Minister Hon. Marlon Penn and President of the BVI Football Association Mr. Andy Bickerton.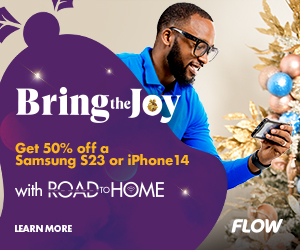 Speaking on the importance of grass roots programmes President Bickerton stressed the need for such programmes as they are key to the development of football in the territory.
According to Bickerton, 68 percent of the current national team came from the schools' football league which has been sponsored by BDO Limited for some 10 years.
He said, "The point of this programme as I said is the basis of what we have achieved at the BVI Football Association. Our national team now is one of the youngest in this CONCACAF region… 17 of 25 have come through this programme. I think that is an amazing achievement in 10 years."
Football has the potential to offer players life changing opportunities and referencing the likes of FIFA World Cup winners Lionel Messi and Kylian Mbappe, Premier Wheatley said children in the BVI can aspire to reach similar goals.
"What I want you to know is that Mbappe and Lionel Messi, they started right here. They didn't start in the BVI, but they started off playing football as youth and I don't want any of you to underestimate where football can take you in life," Wheatley stated.
The Football Association was commended by Sports Minister De Castro for their continued work towards the development of football in the territory.
For more details on this story, tune into our 7:00 p.m. newscast on CCT Live Channel 284, 284media.com and Facebook page 284 Media.