Local BVI athletes opened the track and field season with a number of solid performances for their respective colleges in the United States over the weekend.
Representing Montverde Academy, star athlete Adaejah Hodge in her first indoor event stormed to victory in the 55-meter sprint with a time of 6.90 seconds.
Hodge returned in the 60-meter event to place second with a time of 7.24 seconds, marking the second fastest all time BVI Indoor mark, behind retired local athlete Tahesia Harrigan-Scott's 7.09 seconds from 2008.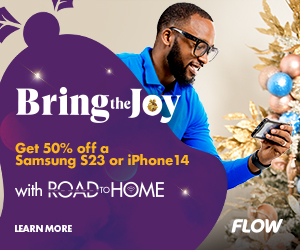 Also making the BVI proud for the University of South Florida was freshman Jaleel Croal who after running 6.79 seconds in his 60-meter collegiate prelims debut, returned with a 6.74-second time to tie his school's record and to win the Jimmy Carnes Invitation in Gainesville.
For New Mexico Junior College, freshman Khybah Dawson won his 200-meter heat in his indoor debut in 21.84 seconds. That time was the 13th best clocked at the Indoor/Texas Tech Corky Classic.
Dawson also performed his field event, cutting the sand with a 7.44-meter leap to place second.
Meanwhile, Northwestern State's Djimon Gumbs opened up his Shot Put season with a winning put of 17.44 meters at the Indoor/Texas Tech Corky Classic. His twin brother Diamante tossed 16.08 meters to place 8th and in Weight Throw he heaved 16.82 meters to finish 9th.
In more track news, local Josh Hill ran a personal best time of 47.70 seconds in the 400 meters to place fourth for his University of Texas at El Paso Miners.
For the Northern Iowa Area Community College, Bruce Huggins Jr. placed 3rd in his 60-meter preliminary race with 7.33 seconds.
Also competing in her first event of the season was North Dakota State's A'Keela McMaster who ran 26.31 seconds in the 200-meter event.