The British Virgin Islands Under 15 boys team finished second in the just concluded BVI Football Association's Triangular Tournament which was won by an unbeaten Anguilla team.
The Anguillans after winning their previous three games, including a 2-0 victory over the BVI, held on to end the tournament with a 100 percent win record, after defeating the BVI 1-0 in the final game of the competition at the East End/ Long Look football stadium on Sunday.
That was the second defeat experienced by team BVI from Anguilla, who had previously defeated the home side 2-0.
For team BVI, they recorded two wins over the United States Virgin Islands in their earlier games, with Othniel Gillings scoring the only goal in a 1-0 win that set up the grand finale with Anguilla.
The BVI initially opened the tournament with a 6-0 victory over the neighbouring USVI, with a double from Kyle Farrington, while Temauri Nanton, Blake Kirk, Gillings, and Jaheim Bijai each tallied a goal.
The USVI finished the tournament winless in the third position.

The Golden Boot Award went to Nicholson Millington of Anguilla for his two goals in the tournament.
His teammate Shemar Browne won the Golden Glove.
The Most Valuable Player award of the tournament went to the BVI's Othniel Gillings who also had 2 goals in the tournament.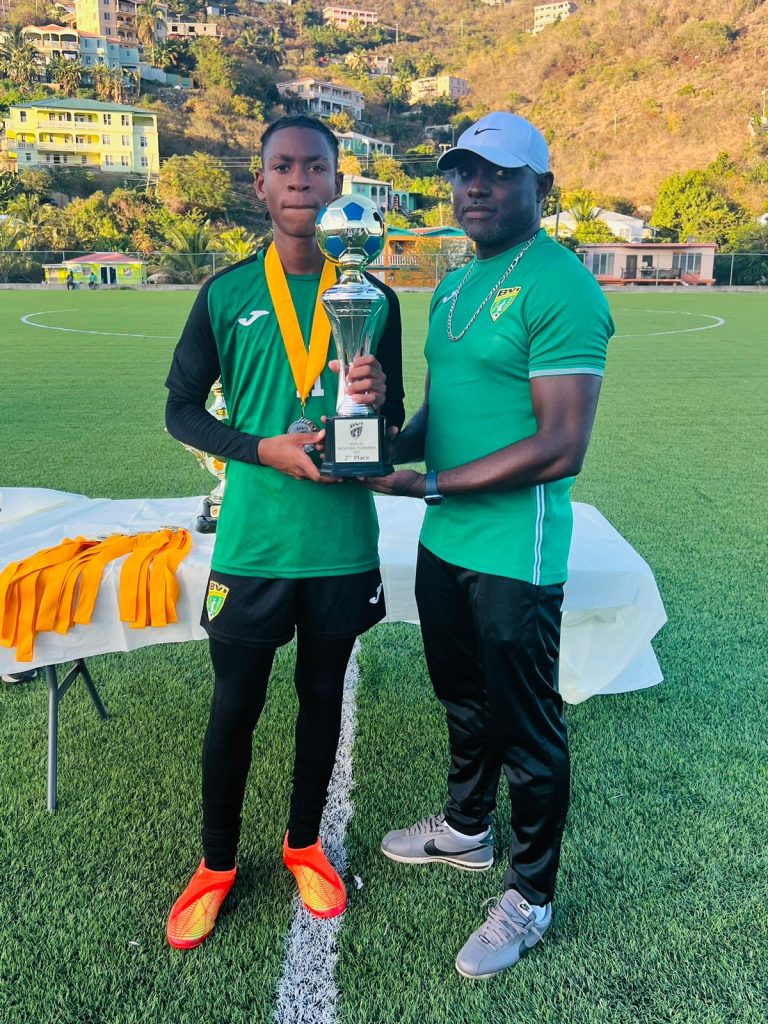 Commenting on the tournament, Technical Director of the BVIFA Dan Neville labelled it a great success following the organization and quality of football observed.
"I would like to especially thank Anguilla and the USVI for travelling over and all three teams performed admirably both on and off the field, with every game very competitive. I'd also like to thank everyone that made the event possible and in particular Juliana Luke, Cass Gregg, coaches Jeffry Demming, Javon Carty, Morris Mark, Tinnie Percival, Guillame Parkins and Levon Henry, our hosts Maria's by the Sea and our caterers, Happy Lion, Tigers and Midtown diner and our trophy provider De Castros. We intend on making the event a yearly occurrence and will look to expand to eight teams in 2024," Neville stated.