Some 32 new officers are now officially on duty signaling their completion of six months of basic police training.
At a commencement ceremony held last Thursday, His Excellency the Governor John Rankin, Commissioner of Police Mark Collins, and HLSCC President Dr. Richard Georges offered their commendations and support while celebrating with the new officers, instructors, serving officers and the many families and friends in attendance.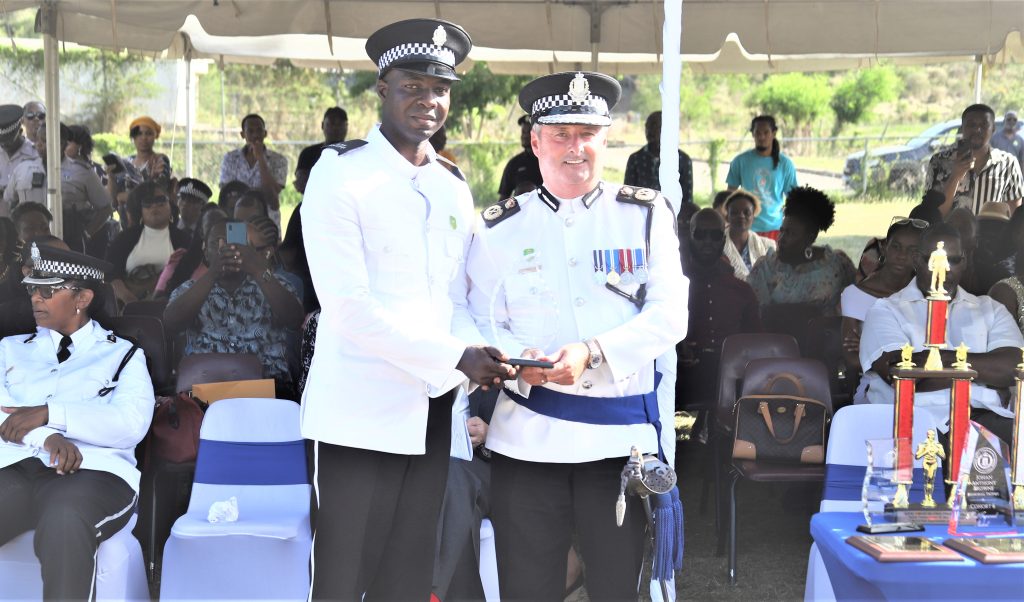 The keynote speaker, Head of the Financial Investigation Agency Mr. Errol George shared sage words of advice in the service of justice.
Recipient of the President's Award for Excellence for Best Recruit, the Commissioner's Award for Best Recruit and the DCP Award for Best All-Around Recruit was Constable Keimar Greene. The Commandant's Award for Best Auxiliary and Highest Academic Achievement went to Auxilliary Ronesha Jackson. Awards were also given to officers who excelled in the areas of academic excellence, integrity, perseverance, drills, leadership, discipline, evidence gathering, and physical fitness.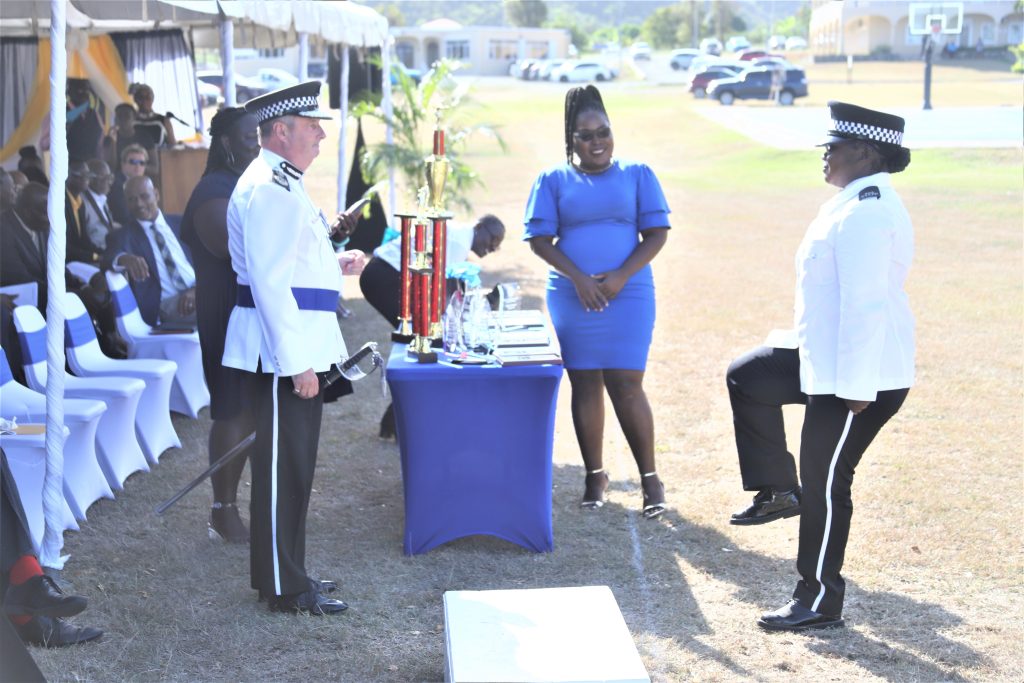 This is the sixth graduating class since the establishment of police training in the BVI. Cohort 6 is made up of 14 constables and 18 auxiliaries, with an even number of males as females.
The new officers are expected to fill vacancies in the newly restarted community policing division which is intended to forge greater or more lasting relations between the public and the Force. This boost in the number of officers will also provide more visibility on the streets and needed public assurance.
The commencement ceremony was held on the grounds of the HLSCC where Inspector Beverly James, who is also the Chief Instructor, led the commencement parade as the first female commander.