The Joyce Samuel Primary School located in Belle Vue will not be accessible to students and teachers for another week. The announcement of the delayed school opening came on the evening of Thursday September 7th via a letter to parents from the Acting Chief Education Officer Mrs. Orlandette Crabbe.
The letter stated, "In keeping with our mandate to address the infrastructural needs of schools, works commenced at the Joyce Samuel Primary School over the summer break. The works scheduled included renovation of the student bathrooms, painting of classrooms and the resurfacing of classroom floors."
She continued, "Efforts were made to complete the renovations in time for the reopening of the 2023-2024 school year, however, we regret to inform you that due to delays on the project, the renovations will not be completed in time. Therefore, it is necessary to postpone the start of the school by one week for the students of the Joyce Samuel Primary School. The new date for the reopening of school is as follows: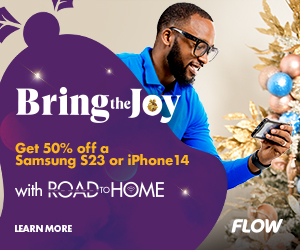 Orientation for New and Transfer Students – Monday 18th September, 2023
First Day of Classes – Tuesday 19th September, 2023."
The Acting CEO closed by apologizing to parents for any inconvenience caused by the delay.
In the most recent sitting the House of Assembly of the Virgin Islands, District 6 Representative Hon. Myron Walwyn during the question-and-answer segment questioned Education Minister Hon. Shari DeCastro on the matter.
A number of parents showed up to the school with children dressed in anticipation for orientation, only to find the school closed.
Parents have taken to social media to share their frustration for the delayed opening and what they termed as lack of communication regarding the matter. The following are quotes shared by parents on the situation;
"Big free concert and school getting renovated couple weeks before school have to open."
"JSPS will remain one of the top schools. We as parents will do what we can to assist to keep our standards created where it should be. We have been worse than this in years pass by and we will continue to fly. The summer was more than enough time to fix the school and this is not a new problem."
"I saw a parent went to the school today with child a dressed for orientation. Lack of communication of these messages being sent to parents its very, very sad."
"This is pure madness, they literally stated work two weeks ago."
More to come as the story develops.