BVIslander D'Moi Hodge was present and in good spirits for his Los Angeles Lakers Media Day on Monday, the first official team activity ahead of the 2023-2024 NBA season.
This season will be D'Moi's first in the league after he signed a two-way contract with the Lakers in June after going undrafted in the 2023 NBA Draft.
The deal will allow for Hodge to simultaneously be rostered on the Lakers NBA team and its G League affiliate and he will be eligible to play in 50 of the Lakers 82 regular season NBA games once called upon.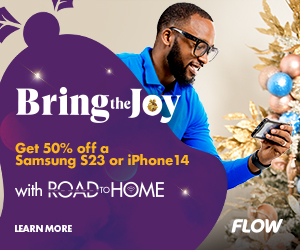 Lakers Coach Darvin Ham spoke to the media on the full team roster and expressed confidence in the team's new signings.
Also present at the Media Day was basketball superstar Lebron James. He said he was pleased with the team heading into the new season and believes the new team members will complement the other guys on the roster.
Meanwhile, Anthony Davis said he believes the team's roster has improved ahead of the new season and that he expects promising results from the Lakers during the 2023-2024 season.
The season officially commences on Tuesday, October 24 and the Lakers will take on the defending NBA champions, the Denver Nuggets, in one of the two opening games.