Sugar Boys FC pulled off a 4-1 victory against Rebels FC last Sunday to regain the lead in the BVI Football Association's National Football League standings.
Playing at the Virgin Gorda Recreation Ground, Rebels FC grabbed a one-goal lead on the stroke of halftime thanks to Mario Carter.
However, that lead was short-lived as Sugar Boys found the equalizer at the penalty spot in the 47th minute at the boot of McGraw Baptiste. Alejandro Sanchez then put the Boys ahead a minute later and Redhead wrapped up the points with a brace in the 61st and 71st minutes.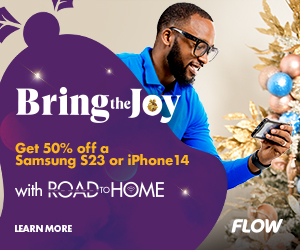 The win put Sugar Boys 1 point ahead of Panthers FC and VG United who are in second and third respectively on six points.
Over at Greenland in East End, the Panthers recorded back-to-back wins when they hit Old Madrid for six, before letting their opponents score twice late on to lessen the blow of a 6-2 rout.
Dylano Liverpool scored a hat trick with goals in the 41st, 44th and 66th minutes, whilst Prevell Asson netted twice in the 48th and 69th and Rickson Augustin added his name to the score sheet in the 49th.
Chibueze Onwuchekwa and Jeffrey Smith scored the late consolation goals for Old Madrid.
284 Media provided coverage of that game. Here's a look at those highlights.
Meanwhile, in the opening game of the weekend, Wolues FC hit Positive FC for double digits in a 10-0 victory as Hugo Costa Liziario also scored a hat trick. James Malley and Phil Nelson both scored twice, whilst Leo Forte, Gethin Jones and Marcus Robinson also found the back of the net.
Also, Islanders and One Love shared a six-goal thriller and the points in a 3-3 draw.
Games continue this weekend at the Greenland Football Field in East End.
On Saturday, November 11, Panthers FC will face Islanders FC at 6:00 p.m. while on Sunday, November 12, One Love FC will play Sugar Boys FC at 6:00 p.m., followed by Lion Heat FC versus Positive FC at 8:30 p.m.
Sunday's games will be streamed on CCT Live's Channel 284 Media.