Former Prime Minister of Haiti Laurent Lamothe is demanding an apology from the Canadian Government after he was added to a list of Haitian Officials sanctioned for allegedly "providing illicit financial and operational support" to the armed gangs which have plagued Haiti.
In a recent statement Lamothe accused the Canadian Government of making the decision on the bases of "false information" relayed to them by his detractors.
He said that he was completely shocked to learn of the development having only learned of it through social media, and has denied the allegations against him, challenging anyone capable of presenting a single piece of evidence showing his association with gangs or the financing of criminal activities.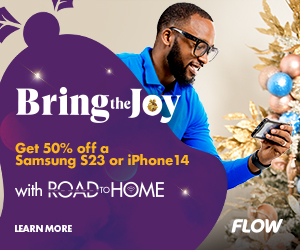 Lamothe has urged the Canadian Government to thoroughly verify its information and to make this evidence public in the interests of full transparency.
Should this not be done, he is demanding that the accusations be completely and formally withdrawn, and the issuance of a public apology. He has also expressed his interest in exploring legal action through the Canadian courts on this matter.
Lamothe served as Prime Minister of Haiti during the Michel Martelly Presidency.
Martelly and Former Prime Minister Jean Henry Ceant have also reportedly been sanctioned by Canada in recent weeks, adding them to a list which already includes Senator Ronny Celestin, Former President of the Chamber of Deputies Gary Bodeau and Former Senator Herve Fourcand.
As a result of being sanctioned all Canadian assets of these political figures have been frozen, the value of which have not been made public.
The announcement was made by Canadian Foreign Affairs Minister Melanie Joly at a Francophonie summit in Tunisia.
There she noted that the 3 officials were believed to be playing a role in assisting gangs to undermine Haiti's Government and are "profiting from the violence" plaguing Haiti.
Haiti's Foreign Affairs Minister Jean Victor Geneus welcomed the sanctions as a means of delivering consequences to those responsible for instability in Haiti.
Canada has since called on its international partners to take a similar approach to allegedly corrupt Haitian politicians.