Devastating floods brought on by torrential rainfall have left at least 21 people dead in the Dominican Republic, authorities reported. The heavy rains over the weekend also displaced thousands and caused extensive damage.
Among the dead were 9 people killed Saturday when rains caused a highway tunnel wall in the capital of Santo Domingo to collapse on their vehicles, the national police said. The floodwaters had apparently weakened the foundation of the concrete barrier wall.
Videos on social media showed cars being swept away by rushing waters and buildings completely flooded.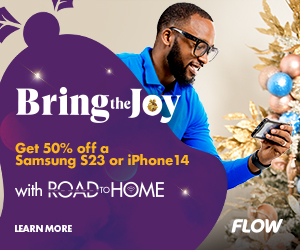 Over 13,000 people have been forced to evacuate their homes to more secure shelter.
President Luis Abinader said this is the "largest rainfall event ever" in the nation's history and insisted it's proof that "climate change must be taken seriously." He declared the flooding has caused "extensive and substantial" damage.
Rescue agencies have aided over 2,500 people so far, with around 2,600 homes impacted.
Multiple provinces remain under alert status. Classes have been called off until Wednesday so schools can be evaluated and ensure student safety.
Reports say Forty-five communities have been left without communication. The storm also knocked out power and damaged roads and bridges.
This latest flooding comes after Tropical Storm Franklin killed 2 and forced 3,000 evacuations in the Dominican Republic back in August.