Caribbean News Online
A series of multiple tests will greet unvaccinated guests who plan on boarding Royal Caribbean ships for their much-awaited getaway post-pandemic.
This is what the major cruise line came up with as part of their efforts to strictly comply with the U.S. Centers for Disease and Control's requirements in getting the cruise industry to sail again.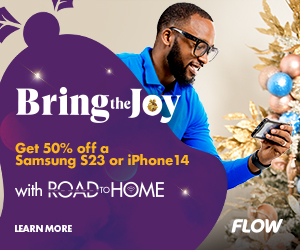 In an article by the Orlando Weekly, the Royal Caribbean has initially announced that they would require all adults on board to be vaccinated, but after Florida banned such move, the cruise line had to think of another way. Royal Caribbean's headquarters is based in Miami, Florida.
For guests who refuse to get their vaccines, they will be required to produce a negative test from within the past 72 hours. This is followed by a second test at the terminal, and a third one that will be taken within 24 hours before disembarking. The last two tests, which will cost the guest $136, will be done by an outsourced party that administers COVID-19 tests.
There's more though: in spite of the initial two negative tests, passengers who do not provide proof of a vaccine will not be allowed to attend onboard events and venues. Only the guests who were inoculated with both doses will be able to access special events and venues where masks will not be required.
Guests who do not have the shots against COVID-19 will be dining in a separate area and cannot take advantage of flexible options for eating outside of reserved times.
"For those ships with few or no children, Royal Caribbean plans to ensure more than 95 percent of those on board will be vaccinated. Other ships will see the vast majority of adults vaccinated," the Orlando Weekly reported.
Royal Caribbean states on their website they "are happy to provide" refunds to anyone who feels uncomfortable to follow the new safety protocols.
"Getting one today not only protects you from the virus, it protects the whole society and allows us to get back to normalcy," Royal Caribbean Group CEO Richard Fain said in an unlisted YouTube video meant for travel agents.
Featured image credit: Royal Caribbean