The British Virgin Islands women's softball national team finished fourth in the Eastern Caribbean Amateur Softball Championship, a tournament which was won by the unbeaten Curaçao team.
Playing at the Virgin Islands National Park in St. John on Sunday, the BVI team fell short to Aruba to lose 9-8.
The BVI team had an impressive comeback at the top of the 7th after being down 8-5, to finish their inning tied at 8-8.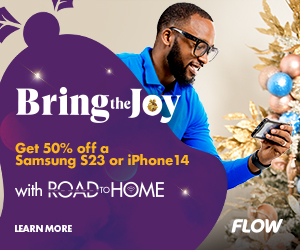 With all to play for at the bottom of the 7th inning, Aruba managed 1 run to slip away with the victory and to take the bronze.
Notable performances came from pitcher Jelisa "Shelly" Potter who despite injuring her hamstring in a previous game, positioned the BVI well to remain in the game; Darier "Dee" Malone who struck her second home run of the tournament in the fourth inning; Bria Smith who's strategic batting and good fielding at the first base, kept the BVI with a fighting chance; and Kaynesha Stoutt who had two runs batted in.
Coach/Manager of the BVI women's national team Honourable Neville Smith spoke on the fourth place finish and also addressed the future plans for the team.
Meanwhile Curacao defeated host USVI in the final which was also played on Sunday in a narrow 3-2 win.
The win for Curacao means that they will now advance to the Central American and Caribbean Games in El Salvador which will run from June 23rd, 2023 until July 8th.