P3, Paper Plastic Products Inc., a 100% Virgin Islands-owned company, Receives Acknowledgment in Florida Business Magazine for Exemplary Business Activity and Commitment to Excellence.
Paper Plastic Products Inc is proud to announce that it has been recently featured in a Florida business magazine for its exceptional business activity and drive for greatness. The company's dedication to excellence in the field of biodegradable food service packaging has earned them recognition as a leader in their industry.
With VAST experience in the marketing, international business, and manufacturing industry, P3, PAPER PLASTIC PRODUCTS has consistently delivered high-quality products and excellent customer service.
Their commitment to sustainable practices has also set them apart in the industry. P3 strives to reduce its environmental impact by using eco-friendly materials and innovative technologies in its production process.
Which so happens to also be in line with the BRITISH VIRGIN ISLANDS' long-term sustainability plan and recently established Environmental Focused Governmental Ministry and policies!

"We are honored to be recognized for our efforts in the industry. Our team has worked hard to create a company that is dedicated to delivering high-quality products while also prioritizing sustainability. This recognition is a testament to the hard work and dedication of everyone on the P3 team."- SINCLAIR FLEMMING CEO of P3, PAPER PLASTIC PRODUCTS.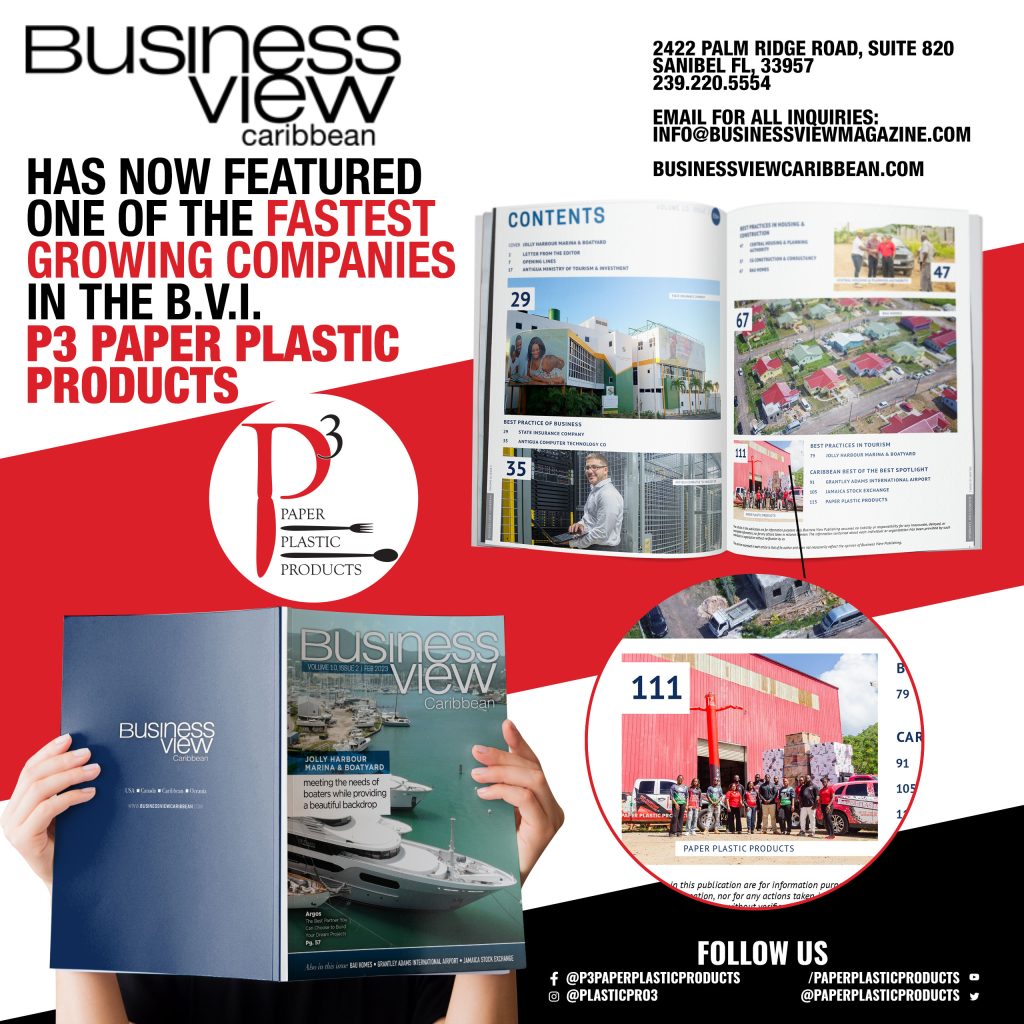 P3 offers a wide range of food service packaging and facilities equipment machinery. Their products are perfect for restaurants, Resorts, and other businesses that prioritize sustainability and quality.
Click the link in the description below to view the article https://businessviewcaribbean.com/digital-magazines/feb-2023/115-116/
For more information about P3, Paper Plastic Products Inc, please visit their website at www.p3vi.com