Premier Dr the Honourable Natalio Wheatley believes that a culture of negativity that has developed in the Virgin Islands is a contributing factor to permanent emigration and brain drain from the territory.
Wheatley stated that while a considerable number of Virgin Islanders study abroad and return home to use their skills, others seem to prefer to establish themselves elsewhere, sometimes stating that their move was catalysed by the VI being a "negative place".
As he addressed students at the recent Anti-Cyberbullying event hosted by the Telecommunications Regulatory Commission, Wheatley implored the youth to be the change in what has "essentially become a culture of negativity in the Virgin Islands".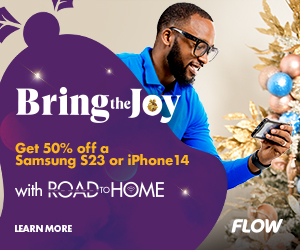 The Premier shared that even he has been a victim of bullying and cyberbullying by the masses, but has navigated those adversities with a thick skin.
He cautioned the students that, all too often, persons become indirectly involved in cyberbullying and encourage negative behaviours in the society.
He urged the students and the wider public to remember that the Virgin Islands is a great place to live. He said that despite frequent complaints and negative comments there is a lot to be proud of.
Premier Wheatley has called members of the community to do their part to change the culture of negativity by taking an opportunity every day to celebrate a fellow Virgin Islander.
He has also called for there to be an approach of love in times of differences and adversity, and that the approach be rooted in an improvement mindset.